Hope Fund Sponsor
ARCHway believes in recovery from the disease of addiction.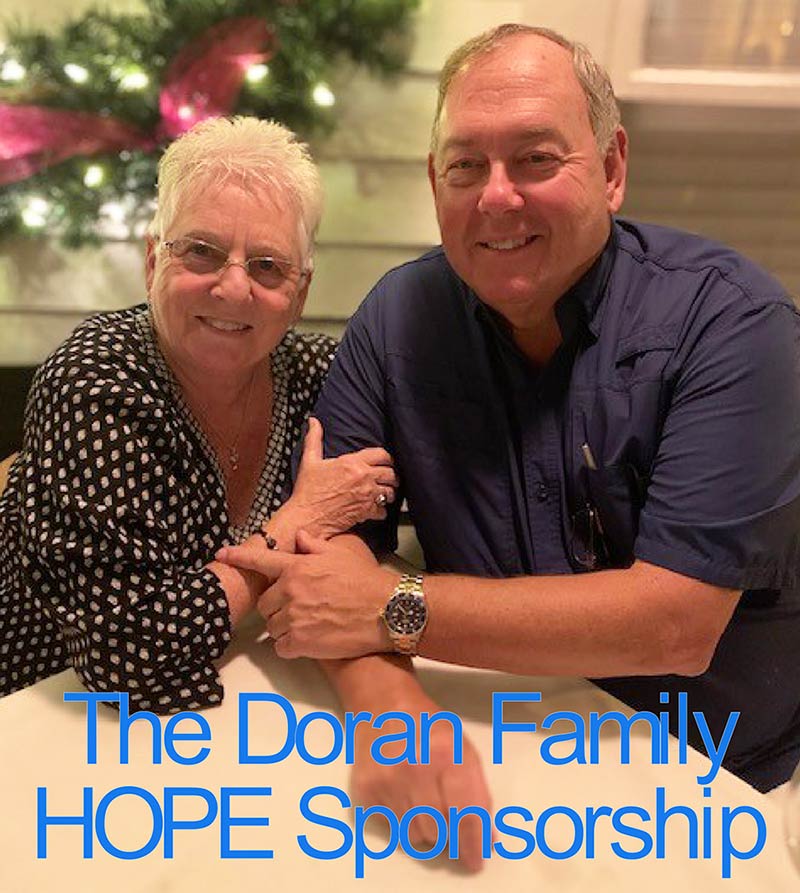 Gretchen and Mark Doran have known the Stuckey family for years. Together, they watched their children grow into adulthood. 
When crisis struck the Stuckey family, the Doran's were by their side. The Stuckey's were fortunate to find the right treatment and recovery resources, but they realized that many families did not have the economic ability to fight the disease of addiction on their own. The Stuckey's wanted to help! 
This care and support became the beginning of ARCHway, and the Doran's have been inspired by the Stuckey family and the ARCHway community's dedication to helping others recover. Gretchen and Mark said, "We have supported ARCHway since its beginning and are excited to see it grow into an organization that is assisting many who would potentially not find help elsewhere."
They added, "Many families lack the resources to help their loved one in crisis. If there is no treatment, the addiction leads to more heartbreak and pain for all involved." This is why the two decided to start a HOPE Fund. They want to ensure that ARCHway is able to continue their good work in the years to come. 
Thank you, Mark and Gretchen Doran, for your continued support of the ARCHway mission. Together, we are helping people recover from addiction and co-occurring mental health disorders.