Hope Fund Sponsor
ARCHway believes in recovery from the disease of addiction.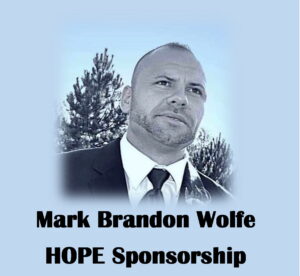 Mark was born in Brockport NY and raised in Hamlin, NY. He was a 2002 graduate of Brockport High School. His friends called him "Wolfey". He attended Alfred State College and received his Bachelor of Science in Physical Education from The College at Brockport.
His strong passion for football started with the Western Eagles as a child and he continued playing throughout high school and college. Mark broke 13 records playing football during his tenure at Alfred State. His love for football led him to a walk-on tryout, for the Tampa Bay Buccaneers. He went on to play for SUNY-The State University of NY, college at Brockport, as a wide receiver and in later years, played for the Florida Bobcats in Fort Myers, FL.
Mark was a natural athlete.
He found a passion for golf and competed in semi-professional long drive competitions in Georgia, Florida and NY.  He relocated to Fort Myers, FL in 2009 and worked as a personal trainer, doing what he loved, but had a desire to be an entrepreneur. He later opened a successful power washing & epoxy business.
He loved his son who was the light of his life, more than anything. He loved kids and raised his two stepchildren as his own.
He had a contagious laugh and a smile that lit up the room. The one thing many commented on about him was that he was such a genuine person. He was kind and you could feel how authentic it was in his presence. He would often pick up people on the side of the road and give them rides or pick up stray animals he encountered. He once told us that he was bringing a stray dog home, that was on the side of the highway. When he showed up without the dog, we asked what happened? He said, "I went back and turns out it was a Coyote!" That's who he was. Mark went home to heaven on November 11, 2022, with his loved ones surrounding him.
We are still struggling, but we hope to find peace in helping others, in his honor.
We pray that these donations will change or save someone's life!
You CAN do this, for with God, all things are possible! We are rooting for you!