ARCHway's Story & Mission of HOPE
ARCHway, we believe in Recovery from the Disease of Addiction.
John Stuckey was the founder and visionary of The ARCHway Institute. John personally struggled with a substance use disorder and fortunately found recovery through medically assisted treatment, transitional living, and a supportive community.
As part of his recovery, he started to formulate a personal mission for himself. He wanted to help his friends on the streets of St. Louis and others who were facing the same barriers to recovery that he, himself, experienced when in active addiction. He wanted to help knock down these barriers by providing the resources and support they needed.
And so, with the support of family and friends, The ARCHway Institute was founded.
Our Mission
ARCHway Institute serves the community by providing education to increase awareness and transform perspectives around substance use and co-occurring mental health disorders. As an organization, we advocate for long term recovery by providing guidance and financial support to expand access to care and healthy solutions.
Our Vision
We envision long-term recovery for everyone impacted by substance use and co-occurring mental health disorders.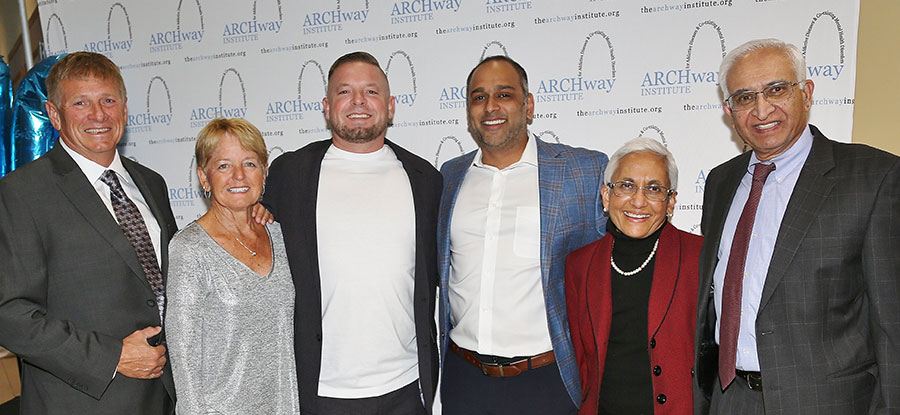 1 in 10 people in the USA over the age of 13 are dealing with a drug/alcohol addiction disease.
1 in 3 families in the USA are dealing with a loved one with a drug/alcohol addiction and usually in silence.
Sadly, only 20% of those with an addiction disease ever seek professional help.
And of those that do seek help, 9 out of 10 are turned away due to lack of beds or lack of funds.
John felt strongly there were several things that needed to be addressed to change the paradigms about the disease of addiction.
He felt individuals, families and communities needed to have a higher level of AWARENESS and be educated about the issues surrounding this disease and barriers to recovery.
He felt strongly that treatment needed to include and focus on RECOVERY of the individual life as well as their health.
He felt the only way to change the paradigm was to get the whole COMMUNITY involved because if any one part of the system is broken then the whole system is broken as it relates to recovery for the individual.
John also saw treatment needed to focus on the total HEALTH of an individual because typically there is an underlining mental health disorder that works with the disease of addiction.
Living in St Louis, John came up with Awareness, Recovery, Community and Health to create ARCHway Institute of Addictive Disease and Co-Existing Mental Health Disorders.
Since ARCHway was created in 2013, it has grown to be active in seven states and has helped individuals find resources nationwide.  ARCHway and our volunteers focus on:
Assisting individuals suffering with addictive diseases and co-existing mental health issues by finding resources, including providing financial assistance for treatment.
Providing education on the medical research concerning the disease of addiction as well as co-existing mental health issues to help change the stigma attached to this disease.
Offering Hope to families seeking support for recovery.
Change the paradigms about addiction.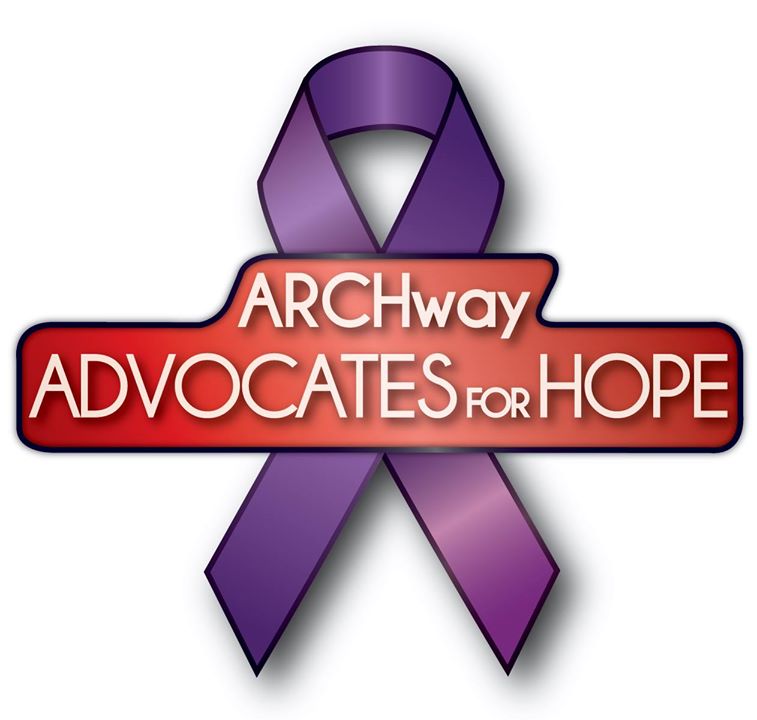 Some of ARCHway's Programs
Request for Resources
If you are in need of information about the disease of addiction, advice on how to find help in your area or are looking to apply for a scholarship, please go to our Get Help page.
ARCHway Events in Your Area
If you are interested in finding out about ARCHway Events in your area, please see the Events Page on the ARCHway Facebook Page or go to the website Events & Registration.
Requesting a Speaker at your Club or Organization
If you are interested in requesting an ARCHway Speaker to come talk to your club, organization or event, please visit our Speakers page to learn more and fill out a request form.
Become a Volunteer or how to get involved in ARCHway
If you are interested in learning more about becoming a volunteer for ARCHway please visit our Get Involved page. We have a large list of ways you can get involved and help others.
ARCHway Streaming Video Series
ARCHway has created a large library of educational videos on a wide variety of issues surrounding the disease of addiction which you can stream. We do ask for a small fee which is used to offset our production and distribution costs. We will constantly add to these libraries with current material. https://vimeo.com/archwayinstitute
IWishIKnew – a series of short videos done by caregivers and individuals in recovery who want to share what they wish they had known at the beginning of their journey. https://vimeo.com/ondemand/iwishiknew
Stories of Hope – a series of videos of individuals who are managing their disease of addiction and are in recovery. They share their story and what were some of the major milestones that changed their journey. All these videos send a message of HOPE. https://vimeo.com/ondemand/archwaystoriesofhope
Educational & Awareness – a library of ARCHway seminars or talks about the disease of addiction and provides more technical and medical research information about the disease and how to improve the results of recovery. https://vimeo.com/ondemand/archwayeducationalseries
Speaker Series – a library of videos done by ARCHway Speakers about addiction with very valuable information about the disease. It would also be of great interest for individuals or organizations looking to request an ARCHway speaker for their club, organization or event. https://vimeo.com/ondemand/archwayspeakers