The ARCHway Institute for Mental Health and Addictive Disorders was created with the following goals in order to help our communities:
To provide financial and clinical resources to individuals from our community who are affected by mental illness and addictive disorders and are desperately seeking treatment that they cannot afford;

To educate individuals, their families and the community at large through town hall meetings, symposiums, lectures on prevention and the advances made in the understanding of mental illnesses and addictive disorders and how evidence-based treatments allow both diseases to be treated with minimum disruption to work and family; and,

To reduce and eventually eliminate the stigma associated with mental illness and addictive disorders through evidence-based treatments that allow patients to lead healthy, normal and productive lives through long-term sustained recovery.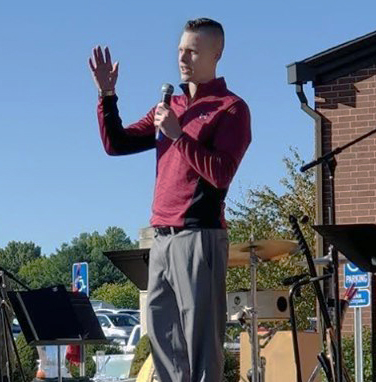 The ARCHway Institute will focus on the following populations providing financial aid and support to, but not limited to:
Helping our returning servicemen impacted by PTSD who out of desperation self-medicate their disease with drugs and alcohol. It is estimated that out of the 140,000 Missourians deployed to combat, 22,000 are projected to have PTSD, 9,000 suicidal ideations and 26,000 have probably suffered from traumatic brain injury;

Young adults from the age group of 17-30 who addicted to prescription pain medications, heroin and alcohol. The goal is to get them into treatment as soon as possible to prevent these patients from developing more serious medical and legal problems that may impact the rest of their lives;

Hold meetings at high schools, churches and civic organizations on how the cultural shift towards lax drug and alcohol use can impact young people;

Educate and train nurses, counselors, pastors and others in direct contact to spread the message about how drugs and alcohol are affecting our cities and surrounding regions; and,

Provide financial scholarships to appropriate patients needing help.
Resources, support systems and financial assistance opportunities available: