Hope Fund Sponsor
ARCHway believes in recovery from the disease of addiction.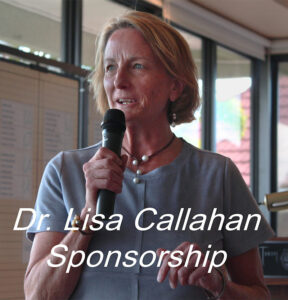 Lisa Callahan, Ph.D., is a Senior Research Associate at Policy Research Associates, Inc. where she is involved in research, technical assistance, and training. She received her PhD from The Ohio State University in 1983 and completed an NIMH Post-Doctoral program at the University of Wisconsin-Madison's Medical School. Dr. Callahan works on many SAMHSA projects at the GAINS Center including leading the 2018 Expert Panel on MAT in the Justice System, Best Practices in Medication Assisted Treatment, Best Practices for Psychiatrists Working With Justice Involved People in Community Care, Assisted Outpatient Commitment, Competency to Stand Trial, and Treatment Courts. Dr. Callahan has provided training to law enforcement and first responders on trauma-informed practices, including the relationship between the opioid crisis and vicarious trauma.
She is Dr. Callahan to many, but she is Lisa to the Stuckey family. Lisa grew up with Dan and Jan Stuckey, so she knows the entire family very well. They both have vacation cottages in Canada and have spent quite a lot of time together there. Yet she was not aware for several years of John's substance use disorder because, for so long, the Stuckey family kept it a secret. As soon as they opened up to her, she jumped on board with ARCHway's mission and vision. Lisa's career is focused on substance use and mental illness, so their mission was really in her wheelhouse allowing her to bring a lot to the table. Because of her career and her national platform in the field, Lisa has a vast network and can connect people to the right resources, support, and life-saving care needed for long-term recovery, something that ARCHway strives to do daily.
Lisa is a proud member of The ARCHway Institute's board of directors, and she believes in the work they are doing. She sees the places ARCHway can go, and like all members of the organization, she is not giving up. This is also why Lisa chose to start an ARCHway HOPE Fund in her name. With this scholarship fund, Lisa hopes to help fund peer support services and programs like ARCHway's Advocates for Hope – peers and caregivers helping to connect individuals and families to the right resources, support, and care needed for recovery. This could also include the cost of certifications and additional education for peers and possibly research on peer support services to help solidify their role within treatment and recovery resources.