Dan & Jan Stuckey, Journey as Caregivers
Stories of Hope
ARCHway believes in recovery from the disease of addiction.
Dan & Jan Stuckey Share their Journey as Caregivers in Recovery
Interviewed by Emily Jung
​One cannot fathom what it is like to be the parent or sibling of a loved one in active addiction. The hurt of a caregiver is extensive and isolating. They often suffer in silence, unsure of what to do, where to go, and who to trust. Along with being angry and resentful towards the addict, they blame themselves. They ask themselves, "What could I have done differently?" They become "addicted" to trying to control their loved one's addiction because they do not want to lose that person.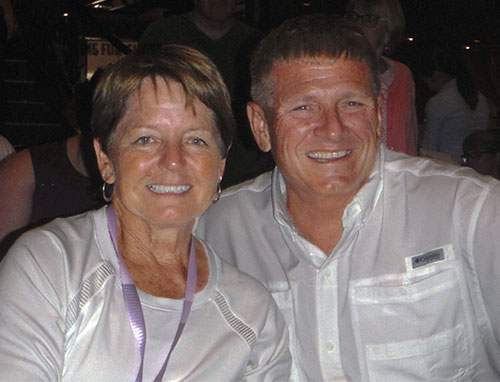 In the process, they lose themselves. Their days are consumed solely by thoughts of their loved one, and they stop taking care of themselves physically and emotionally. They constantly question if this will be the night they won't see him or her again.
These were some of the emotions felt by Dan and Jan Stuckey as they watched their son spiral down in his addiction. Jan explains that she felt herself spiraling down as well. But just as the addict recovers, the caregivers do as well. This recovery involves allowing others to help them take care of their loved one by knowing where to go and the right resources to tap in to. However, this access to information is not always easily available or understood.
We Need to Learn More about Substance Use and Mental Health Disorders
​People are naive to and uneducated about the world of substance use. Jan and Dan explain that before they knew it was heroin, they thought it was stress at work causing John to lose weight, or they figured maybe it was gambling and that was where all his money was going. They wondered if it was really just a young man growing up. Drugs never entered their minds. John grew up with lots of opportunities. They wondered what they had done wrong. The truth is that addiction isn't a selective disease. It doesn't discriminate. Anyone can be affected, no matter the circumstances.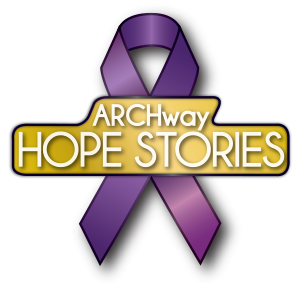 Read More Stories of Hope
Why are people naive and uneducated?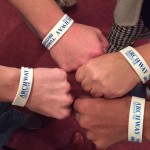 Addiction and recovery are not talked about enough. This issue has been going on for years, but it wasn't until it hit suburban areas that it became more prominently discussed. Groups like the NCADA (National Council for Alcohol and Drug Awareness) are raising awareness about the opioid epidemic. They have their "Talk About It" campaign. The ARCHway Institute has similar education programs like their "I Wish I Knew" series which provides short videos of caregivers and individuals in recovery sharing what they wish they had known at the beginning of their journey. Organizations are helping to spread the word in hopes of creating open dialogue in support of those in recovery and to prevent substance abuse as much as possible in our future generations.
Families need to feel like it's okay to discuss the topics of mental health and substance abuse, and parents have to broach these uncomfortable topics. To illustrate this, Dan describes a family counseling session that he remembers vividly as an "Aha!" moment for him, and I'm sure the whole family. He recalls the counselor asking John if there was any other mental health or substance abuse disorders in the family. Dan said John immediately lowered his head and expressed that he was the only one. What John didn't realize was that he had several relatives with one or both of these disorders. It just wasn't talked about as a family. John didn't have to feel alone anymore.
We Can Learn from those in Recovery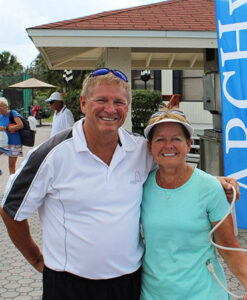 The more the Stuckey family talked, the more they were able to understand John and the realities of addiction. It became evident in the interview, the more they listened, the more they learned. John was finally talking. The family was listening. Dan would go on to explain two other moments of clarity from really listening to John's perspective. He remembers asking John why he was choosing drugs over his family, a common pain felt by caregivers. It's so hard to wrap your mind around why your child, sibling, friend, or spouse could choose a drug over you. It is difficult to realize that, it is the disease and not the person, and John's response shows that. He said, "So Dad, you know me, do you think my vision for my life is to live under a bridge?" Dan listened. He realized at that moment that John didn't want that at all. He knew John didn't see that for his future. He wasn't choosing the drug. He was being controlled by the disease of addiction, and the drug had control over his life.
Another moment of clarity came when he was talking to John about possibly getting out of transitional living and into his own apartment. John's response was that he needed the support of the men in the houses. It was when he lived by himself that he got depressed and then used drugs to cope with those feelings. As caregivers, they wouldn't have known or understood this if they didn't listen to John, or if John didn't feel he could share openly. Those in recovery have to feel safe to open up about their recovery without being judged or held back from opportunities.
Caregivers have a lot to Teach the Public
Caregivers should feel like they can share their stories without being judged as well.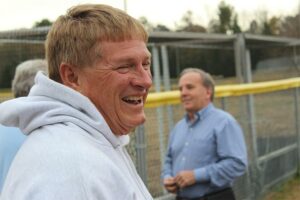 They shouldn't have to feel as if they are looked at as bad parents, relatives, or friends. There is a lot of guilt and shame that accompanies having a child suffering from this disease, and it is this guilt that holds many caregivers back from sharing. Instead, they isolate. Dan explains that there were so many positives when they began to open up about their story. He shares first that they didn't lose a single friend, and in fact family and friends began opening up to them about their shared experiences. They went to them for help and support, something that Dan and Jan could now give. A fact that should open our eyes to the number of people affected by this disease and the need to share.
Where to Turn
Another gap in care that the Stuckey family saw in trying to get John help was that they didn't know what treatment programs were available to him. Dan and Jan described the process of going to their personal doctor, their minister, and the internet, researching things like how to do an intervention, with no luck. Even when John went through detox programs in the hospital, the family was not guided to treatment centers or resources available to them. They were simply bouncing around with little information much like an addict does as they bounce from detox to inpatient to outpatient programs trying to find one thing that will finally work. They explain that the phrase, "We will pray for you" is always welcome, but it doesn't treat the disease of addiction. It wasn't going to keep their son alive.
Unable to find the answer, they felt hopeless, and the entire family as well as their marriage became strained. Dan explains, "We couldn't get on the same page. When I was supportive, she was ready to do hard love. When I was ready to do hard love, she was ready to be supportive." Looking back on it, they realize that it wasn't that they couldn't get on the same page; they just didn't know the right thing to do. Then they found Percy and Judy Menzies, the owners of ARCA, a medically assisted treatment facility for those struggling with addiction. Dan says the first question out of the mouth of someone at a treatment agency should not be, "What kind of insurance do you have?" ARCA was one of the first places they went where they were met with genuine people who cared about getting their son better. Dan says you have to find that unique person who truly cares about you and the family as a whole. For them, those people were the Menzies. This was the first time that they felt they were getting answers and solid advice about the realities of addiction. The Menzies and ARCA were giving them hope.
Addiction is a Family Disease and All have the Opportunity to Recover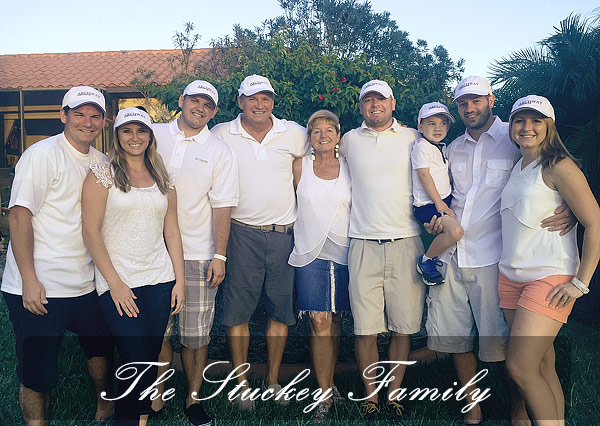 As John began to recover through the use of MAT and with the help of transitional living and CBT therapy, the entire family also began to recover. Jan explains that the family support groups helped her. She didn't just find people that had experienced the same emotions and pain that she had been experiencing, she also found answers to her questions. And they both began to recover when they started the ARCHway Institute with the help of the Menzies and the inspiration and passion John had for helping those struggling with substance abuse and mental illness. Initially, their reason for starting ARCHway was selfish; it was to support John. But this quickly turned in to their passion as well, because they realized that if they were vulnerable in sharing their stories, they could help so many others. They also wanted to help educate John's siblings on the disease. Dan and Jan wanted them to realize that just because they, themselves, hadn't dealt with mental health or substance abuse disorders, that didn't mean their grandkids would be so lucky. There is a genetic component to addiction, and once you realize that possibility, there is no use in denying it. You have to prepare. Through family counseling, open dialogue, and recovery techniques on both sides, the entire family did begin to heal.
The ARCHway Institute is Part of this Recovery
In 2018, ARCHway raised scholarship money for those in recovery, providing funds for things like housing, treatment, and transportation. Dan explains that their goal is to "try to educate the public the best we can so they get mad and demand more from their healthcare system, their insurance company, their senators… We want to educate you on how big the problem is, how big the gaps for services are, so you can demand better." ARCHway strives to end the stigma associated with alcohol and drug addiction and guide people towards the resources that are available to them. Above all, they strive to provide hope. There are successes. "People can and do get better," as John says. Often the public doesn't see this because the news captures the negative outcomes, the drama. But so many are able to recover, and ARCHway is helping to make that happen.
At the beginning of the interview, Dan and Jan described their story as the five years from hell, but they are on the other side. They were provided with resources both for John and for themselves. They were able to heal. They were able to see John heal and become a successful advocate for those in recovery. One of the last things they shared was that they are simply so proud of John and the work he is doing with ARCHway. Dan explains that John has taken a disorder that was not his choice, and he has built an organization to combat it.
Caregivers Have a Platform Too
Just as peer support specialists are vital to those struggling with addiction, caregivers, too, can relate to other family members and friends affected by their loved one's drinking and/or drug use. Caregivers have just as much of a platform to prevent this disease and help those obtain recovery. They have stories too. They have pains, and they have successes. By sharing these stories, they can help so many other family members.