Hope Fund Sponsor
ARCHway believes in recovery from the disease of addiction.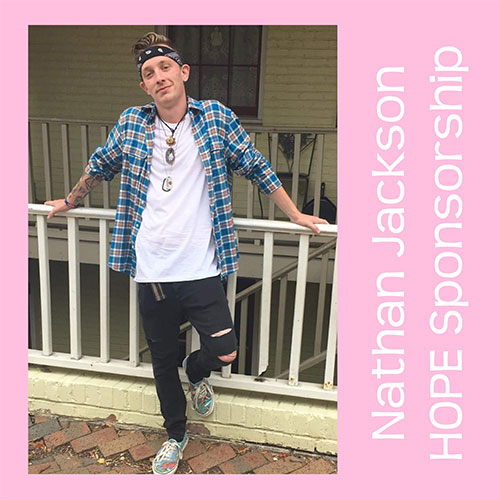 Rhonda Jackson lost her son, Nathan, to addiction on August 29, 2019. Through her pain, she managed to start #Bandanas4Nate through which she has raised funds to help individuals seeking recovery from addiction. She has used these funds to pay for sober living, transportation to treatment, and health insurance co-pays for treatment. Rhonda's mission is much like ARCHway's mission in helping knock down barriers to recovery!
Through creating #Bandanas4Nate and The Nathan Jackson HOPE Fund, Rhonda hopes to honor Nathan's life. She wants Nathan's legacy to be as he was in life… empathetic, kind, giving, non-judgemental, full of love, and always helping and caring for others above himself.
Rhonda said, "I never gave up on him and he never gave up. He kept fighting and every time he fell, he got right back up and went to treatment. I had hope, and he had hope until the end. His life mattered and his life had meaning. A man never dies…unless he is forgotten. I can NOT let him be forgotten."
In using this HOPE Fund to support those suffering from substance use disorders access treatment and sober living, Nathan will not be forgotten.
Rhonda said, "All I do is in honor of Nathan. I refuse to let his death be in vain. Something has to come from the tragedy of his passing and honoring him is what I have to do for him."