Posted with permission from The Sun Newspapers, April 11, 2018.
By ANNE EASKER, Staff Writer
Email: aeasker@sun-herald.com
When Dan and Jan Stuckey's son John was suffering from opioid addiction, they didn't know who to turn to in their St. Louis community.
"Your normal network of help doesn't really work," Stuckey said. "First of all, we were being very quiet and didn't want to talk to any of our friends or family members about what we were dealing with because we were ashamed of what we were doing and thought it was our fault."
They hit rock bottom, Stuckey said, around the same time their son did.
Eventually John got on Vivitrol shots, and he's now five years sober. He's the president of the ARCHway Institute for Mental Health and Addictive Disorders.
Dan serves as the chairman, and Jan is secretary. In nine states, they raise awareness, advocate for caregivers and addicts, and raise money to help pay for treatment and sober living facilities.
Living in Punta Gorda since 2014, the Stuckeys have given about $30,000 in scholarships to help local individuals get into residential treatment or pay rent at a sober living facility. They do fundraisers and education, and continually get calls from people who don't know where to start finding help for their loved ones. It's one of the biggest barriers to recovery, Stuckey said.
BOTTOM LINE
Treatment centers for drug and alcohol addiction are scarce in the region and an addict's inability to pay just complicates recovery.
DETOX
Detox is often the first step in the recovery process, and the ARCHway Institute has donated $6,500 for the last three years to the Addiction Recovery Initiative, started by Sheriff Bill Prummell in 2016. The program allows anyone who wants to get clean to call the Sheriff's Office, hand over their drugs, and get a free ride to the detox center at Charlotte Behavioral Healthcare.
"He'll take you to the treatment center, but if the person still can't pay for their treatment program, the money we give helps offset that," Stuckey said.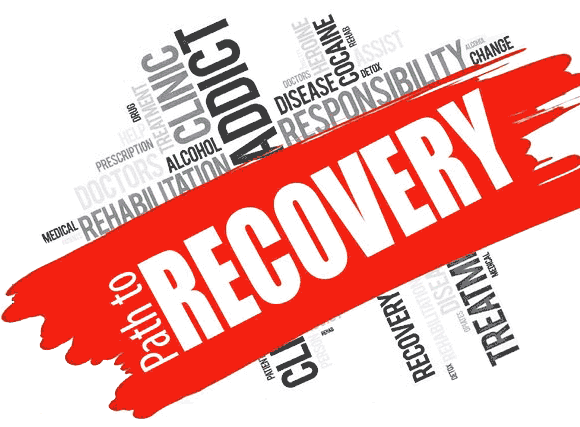 Insurance is accepted, but for those who don't have it, the cost for opioid detox is $245 for 7 to 10 days, for those qualifying for a sliding scale fee, said CEO Victoria Scanlon. CBHC has 12 beds dedicated to detox, and patients can usually get in fairly quickly.
Another option is Bayfront Punta Gorda, which started its detox program last March. The hospital has no specified detox wing, so any available bed is open to detox patients, making the program especially discreet with all private rooms, said Community Liaison Kristen Anderson. The cost is $6,400 for patients paying out of pocket. Most insurances will cover the program, Anderson said, but patients may be responsible for a co-pay or deductible depending on their personal plans.
During their stay, patients receive medication to diminish withdrawal symptoms at both Bayfront Punta Gorda and CBHC. What happens upon discharge is up to the individual.
"The medical detoxification process is, as I describe to patients, your first step in a long journey," said Dr. Thomas Noone.
NEXT STEPS
Patients' plans after detox vary based on their degree of dependence on their substance of choice, their employment and financial status, and available support network.
"For some individuals that may have employment and a lot of family support, they can participate in a detox program, and they can return home with therapy," Scanlon said. "But for many individuals, they are estranged from their family. They don't have jobs. They don't have homes to return to. It's hard to focus on your recovery when your next steps are so uncertain."
Patients requiring a high level of care may find difficulty getting into a residential rehab program because of the lack of beds. It's a problem across the nation, Stuckey said.
"We find in many states, there can be as much as a six-month waiting list before you can get on the list," he said. "If you're in crisis mode, and you have a loved one that's finally ready to get help, six months is not acceptable."
CBHC provides four beds for residential rehab patients for up to 28 days. Priority is given to pregnant drug users, individuals involved with the Department of Children and Families, and injecting drug users. There is almost always a wait, according to Scanlon.
"Typically, it's weeks, and a lot of times individuals move on to other options because they have more immediate needs than that," she said.
The ARCHway Institute has sent a number of people out of state to get treatment. Sometimes, moving away may be the best option.
"A lot of times you want to get them treatment in the area so they keep their jobs and stuff, but a lot of times people need to just totally change their playmates and their playground," Stuckey said. "We have moved a number of people to Missouri or to Ohio to help in those cases where they just needed a whole new change."
Another area the region is lacking in is structured aftercare, Stuckey said. In Charlotte County, there are no licensed sober living homes. John Stuckey now runs seven sober houses in St. Louis in addition to his work with ARCHway and said sober living is instrumental in preventing relapse.
"Sober living is kind of threefold," he said. "They tell you to change your people, places and things. A lot of people coming out of treatment just don't have the support or accessibility to change all those things. Sober living is a smooth path for people when they're coming out of treatment because it's a clean environment. It alleviates a lot of people from getting back into old patterns and environments. If you're still around the same people, you'll inevitably do the same things."
ARCHway has helped some individuals find sober living in Fort Myers, such as with Dana Herrera, who runs New Life Sober Living in Fort Myers. Herrera currently has four women living at her home, two from Florida and two from out of state.
"When they go to treatment and then go home, everyone at home is still the same, and everyone at home expects them to be the way they used to be or to be perfect," she said. "If you leave treatment and go back to the same environment, nothing has changed over there."
To stay in the house, the women must work or volunteer, or attend an intensive outpatient program.
"They have to have a job," she said. "If for some reason, they're on disability, I would make them do some type of volunteer work, whether sitting at a desk or volunteering for ARCHway. Sitting at home doing nothing is just going to make you relapse."
SERVICE PROVIDERS BY LOCATION
Punta Gorda
Charlotte Behavioral Healthcare
1700 Education Ave., Punta Gorda
941-639-8300
Coastal Behavioral Healthcare Compass Center
(Inpatient treatment for youth 13-17)
2208 Castillo Ave., Punta Gorda
941-639-5535
Port Charlotte
LifeWorks! Substance Abuse Services
4678 Tamiami Trail #105, Port Charlotte
941-979-5023
Tri-County Counseling & Life Skills Center
4055 Tamiami Trail, Port Charlotte
941-876-3060
Lighthouse Addiction Services
3505 Depew Ave., Port Charlotte
941-255-5900
Englewood
Lighthouse Addiction Services
22021 Englewood Road, Englewood
941-475-8793
North Port
Coastal Behavioral Healthcare
12497 S Tamiami Trail #4, North Port
941-492-4300
Tri-County Counseling & Life Skills Center
12543 S. Tamiami Trail, North Port
941-876-3060
The ARCHway Institute: 314-635-8887
OUTPATIENT SERVICES
Outpatient services help addicts learn new coping skills and, if necessary, receive medication assisted treatment. Locally, Vivitrol programs are available at Coastal Behavioral Healthcare and First Step of Sarasota to help reduce cravings for opioids.
Intensive outpatient services are another option for those needing more structure. At LifeWorks in Port Charlotte, patients in intensive outpatient spend at least nine clinical hours a week in treatment. The program can be good those coming directly out of residential treatment, said Operations Manager George Filhour.
"A lot of them come out of the bubble, and life hits them in the face," he said. "That's why we always recommend if someone's in residential they continue their care no less than three months."
Bayfront Punta Gorda also offers an evening intensive outpatient program for individuals with co-occurring substance abuse and mental health issues. Lighthouse Addiction Services offers a similar concentrated outpatient education program, in which individuals do one individual therapy session a week, one drug test a week, and two days of group therapy.
"It allows them to have a job, but at the same time, have a lot of contact with us to monitor their sobriety," said Clinical Director Pamela Taylor.
Throughout the region, outpatient providers try to eliminate barriers to recovery, such as transportation and being unable to take time off work. At Coastal Behavioral Healthcare, therapists working in the Journey program for children with substance abuse issues meet patients at their schools and homes throughout Sarasota County to eliminate the transportation barrier.
At Tri-County Counseling in North Port, Port Charlotte, and Nokomis, doors stay open into the evening to accommodate patients who can't take time off work to come to counseling. Because of that, patients come from all over the area — Sarasota, Charlotte, DeSoto, and even Manatee County.
"When we moved to North Port, it was primarily a blue collar town," said Dr. Thomas Glaser. "They would lose a whole day (driving), and I never felt good about that. We'll work up to 9 at night if necessary."
Still, even the stigma of substance abuse can be a major barrier preventing people from asking for help. Dr. Brendan McCollum, interim director of Outpatient Clinical Services at Coastal Behavioral Healthcare, said that's one thing he'd like to see change.
"A lot of people view substance abuse as a character flaw or a defect," he said. "Studies have shown people with a propensity for addiction have a humongous difference in their brain activity than a person who's not."