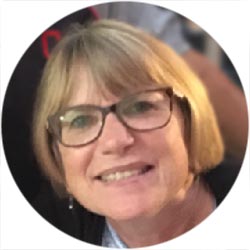 I am a 1976 graduate of Bowling Green State University with a BA degree, majoring in Accounting. I passed the CPA exam that same year and have been with Barnes Wendling CPAs, Inc., a regional accounting firm, for the last twenty years. I reside in Avon Lake, OH, a Cleveland suburb with my husband Gary.
My involvement with ARCHway Institute began by supporting the initial golf outing held in Ashtabula, OH. Our family has been close friends with the Stuckey family for nearly thirty years. Their involvement with ARCHway, in order to support their son John and make a difference in the lives of so many others, prompted my husband and I to want to be involved in any way we could. We have volunteered at this event and financially supported other ARCHway events, since that time.
With my background in accounting, I find this a perfect opportunity to support the work of the organization by offering my experience as Treasurer.