Hope Fund Sponsor
ARCHway believes in recovery from the disease of addiction.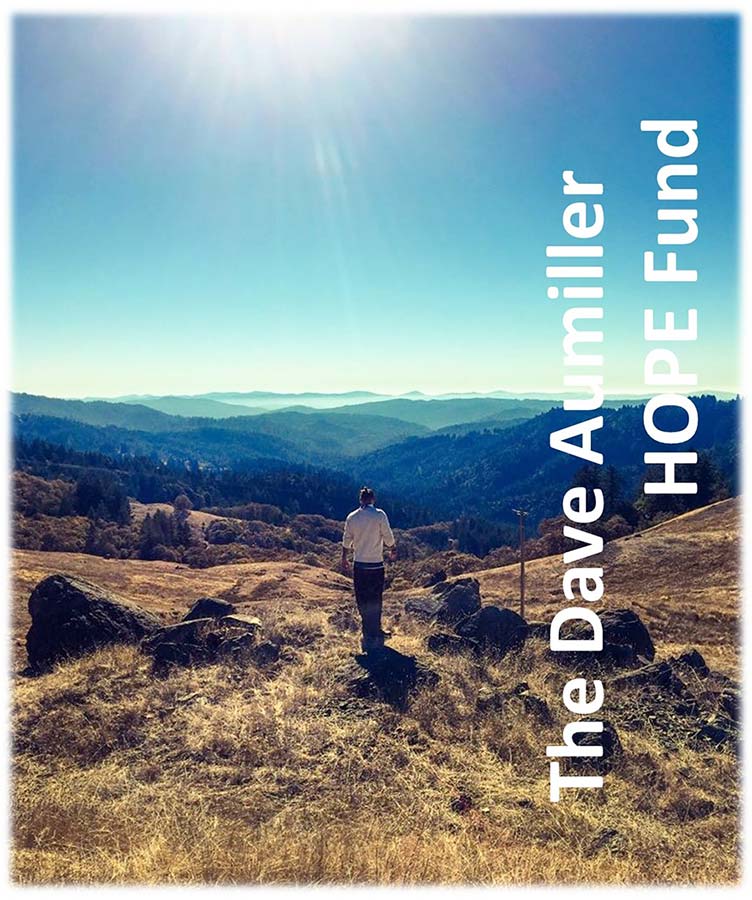 Throughout his struggles with addiction, David has survived overdose, prison, and periods of homelessness.
David Aumiller is a person in long-term recovery and one of ARCHway's HOPE Fund Sponsors.
David said began using drugs and alcohol at an early age. He started abusing prescription painkillers after being diagnosed with cancer at 18, and he would continue to spiral downward after the death of his mother the following year. David used a myriad of alcohol and drugs to cope with the loss of not only his mother, but his cousin, grandparents, several close friends, and finally his father, who passed due to ALS a few years later.
David was introduced to ARCHway early in his recovery by John Stuckey, one of ARCHway's founders. John was managing Recovery House when David was living there fresh out of rehab.
David explains that John was always pumped up about the work he was doing with ARCHway. At the time, all David knew about ARCHway was that John was trying to sell coffee to help people get into treatment. This was early in ARCHway's development.
But overtime, as he and John grew closer, he learned more and more and began daydreaming along with John about what ARCHway could and would become some day.
David's first ARCHway event was the Ohio Golf Outing, where he met Dan and Jan Stuckey, along with other members of the ARCHway community. He remembers it as one of the defining moments in his life. He talked about how excited everyone was about ARCHway's work and about recovery and also how supported he felt surrounded by the ARCHway community. David said, "At that point in my life, I think that level of connectedness around recovery was really healing."
It was what he needed. On that same trip to Ohio, he and John would drive a few more hours across the state to convince a suffering addict to come with them to treatment. This is something David won't forget, and he really began to realize the impact that this small organization was making.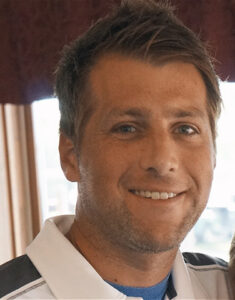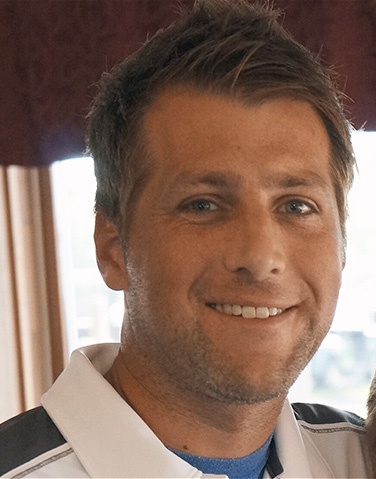 David became a HOPE Fund Sponsor in 2021. He said, "The HOPE Fund in my name was an opportunity offered to me by Dan Stuckey directly, and I was a little embarrassed by it at first. I had stepped away from the people of ARCHway and my recovery for a period of time, and I was just rediscovering my own wellness as well as accepting the support of family and friends again."
David had recently started making a small monthly contribution to ARCHway — $50 each month which would add up to $600 over a year — enough to cover the cost of 1 month in recovery housing for an individual in need. David thought his donation would go unnoticed, but no donation does because each one can make a major difference in the lives of the individuals and families impacted by substance use disorders.
"Dan reached out to me with the opportunity, and I agreed immediately because – recovery is messy and hope can be a tall order at the worst of times. However, hope can be shared, and it can grow and be participated in, and ultimately, it can lead to a miracle."
David explained that his substance use disorder made things seem so hopeless time and time again, but that it also impacted his family and those closest to him. "I know it was just as hard on my Aunt Donna and Uncle Dave, but I also realized that ARCHway was hoping right along with them as well."
ARCHway didn't just help David; ARCHway helped his family heal as well. That is the kind of hope and healing he wants others to experience through his HOPE Fund Sponsorship.
"Having the HOPE Fund in my name feels humbling and exciting," David shared. "There is a lot of strength in stories of recovery, so I hope that this is a way for more people to hear my struggles and successes and to relate and allow these resources to help them begin their own process of recovery."  He added, "I'm grateful to be aligned with this organization. It's a really special group with the resources and the heart to accomplish a lot."
Not only this, but David also sees his HOPE Fund as a way of honoring the friends he has lost to substance use disorder. "I feel incredibly lucky to be alive. So many of my friends died due to this disease. Having this fund in my name is my way of promising to be accountable for my story and my recovery, ensuring that I live by example, and in doing so, honor those I've lost."
Through his experience with the hardships of addiction, David now uses his recovery to inspire and relate to those still suffering and struggling to cope with the insidious and baffling nature of this disease as well as to provide support to caregivers who, exhausted, find themselves equally despondent. David welcomes the opportunity to help and provide support to others.
You can reach out to David as one of ARCHway's Advocates for HOPE: click HERE