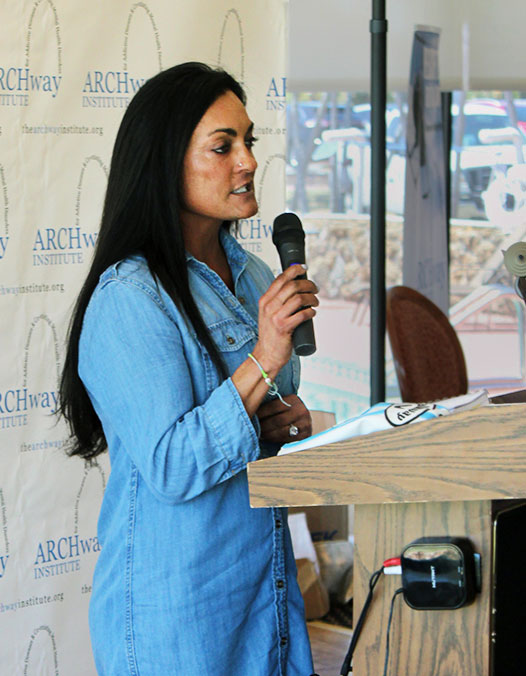 Friday, March 22nd, 2022: ARCHway Institute teamed up with Charlotte Behavioral Health Care, Charlotte County Sheriff's Office, and Drug Free Punta Gorda to put on another fantastic tennis mixer and golf scramble. The event was held on March 25-26, 2022, at the Twin Isles Country Club in Punta Gorda, Florida!
The weekend's festivities were completely sold out, and there were 100 different individual, family, and business sponsorships of this event!
The dedication to the thousands of individuals and families impacted by substance use disorders did not go unnoticed, as it was clear that the entire community really showed to support this event. There is no doubt, that this community is making a difference in the lives of those currently struggling, and ARCHway Institute wants to express its sincere gratitude.
Click HERE  to watch a recap and thank you to our sponsors, participants, and volunteers!
We would also like to thank Carl, 'The Piano Man', Piannaro for donating his musical talents during Friday's pool party and Adrian Deiman, for her inspirational speech during Saturday's luncheon. She was a true reminder that recovery from substance use disorders is possible.
Adrian received a scholarship from ARCHway in 2018 and came back to this event to thank everyone for helping her on her journey to recovery. Her story captivated people and offered HOPE for others suffering from substance use disorders.
You can listen to Adrian's story at the Golf Luncheon by clicking here.
Drug Free Punta Gorda was present at this year's tennis and golf event as a selling partner of ARCHway's Annual Helicopter Golf Ball Drop, which will take place on December 3, 2022 in Carrboro, NC.
When you sign up as a sponsor or purchase golf balls for this event, you can specifiy that you want your donation/purchase to be put towards Drug Free Punta Gorda's prevention grant. This grant will provide must needed early intervention strategies to support our children and adolescents who will face the pressures of using substances. So far this year and thanks to the community's support at the tennis and golf event, Drug Free Punta Gorda and ARCHway have raised $2,500 towards prevention efforts in the community.
To sponsor, purchase golf balls, or learn more about your chances to win one of twelve prizes, click HERE, and don't forget to designate DFPG to support prevention in the community.
Not to mention, we collected over 280 pairs of underwear and $90 in donations which will support women and men in early recovery from substance use disorders who have lost everything.
"When entering a sober living facility, a woman may be starting off their journey with nothing. No coat. No purse. Not even a pair of underwear," said Lisa Callahan, ARCHway board member. ARCHway is grateful to be able to meet this need, and with your help, we were able to deliver these donations to the Lee County Sheriff's Inmate Re-Entry Program.
Proceeds from this event help fund recovery from substance use and co-occurring mental health disorders.
Half the proceeds support ARCHway's efforts to provide education, peer support, and financial assistance to increase access to treatment and recovery resources. The other half will support the Charlotte County Sheriff's Office and Charlotte Behavioral Health Care with their Addiction Recovery Initiative. This initiative allows for individuals with a substance use disorder to present themselves to the sheriff's office and request treatment. From there, a deputy with transport them to CBHC where they will receive treatment free of charge thanks to your support at this event.
We appreciate each of you!
The 2023 Charity Tennis & Golf Event is already set for March 24-25, 2023 at Twin Isles Country Club in Punta Gorda, FL. – Registration is Open!