Friday, April 30, 2021 – Thank you to all who participated in and supported ARCHway's Virtual Fundraising Gala & Auction on April 30th. The event raised over $125,000 to forward the ARCHway mission!
In all, we had over 120 sponsors, 96 registrants, and 56 auction donors. We appreciate each and everyone of you for making this event a success! Proceeds from this event enable ARCHway Institute to sustain and expand its efforts to financially assist individuals, families, and communities impacted by substance use and co-occurring mental health disorders, as well as fund our efforts to educate and increase awareness around these disorders.
The purpose of the event was to ignite the hope that recovery from the disease of addiction is possible, and through your support, it did just that.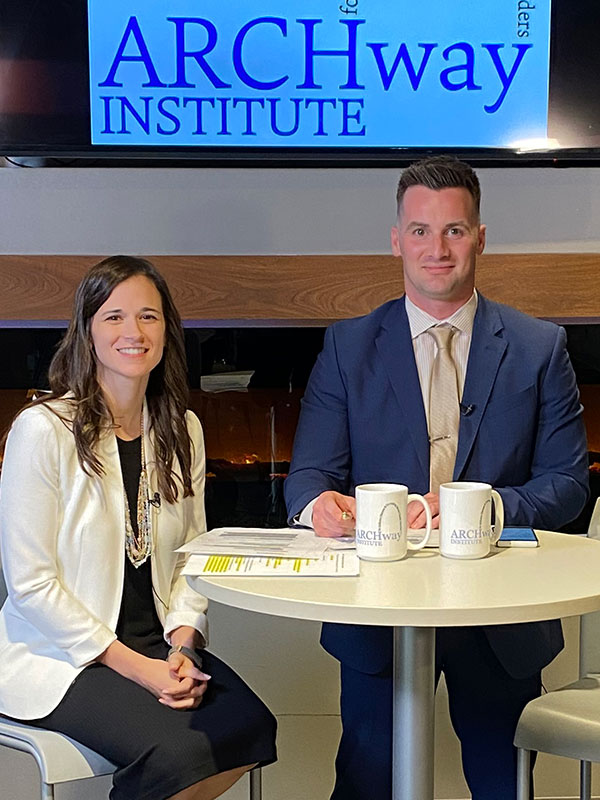 There is still time to watch!
If you missed the event on April 30th, there is still time to watch. Emily Jung & Jordan Hampton co-hosted the event. The event did a great job showcasing ARCHway's work across the country. If you want to learn more about the organizations and the individuals involved in this work, definitely check it out. You are sure to be inspired!
Event Highlights
PreventEd received ARCHway's Community Award for their work to include peer support specialists in their community prevention work. To hear from Nichole Dawsey, Executive Director of PreventEd, and Jenny Armbruster, Deputy Executive Director of PreventEd, click HERE. 
Colton Baker was ARCHway's keynote speaker for the evening. He spoke on his recovery journey and his work as a Certified Peer Specialist. You truly saw the positive impact that Colton has made through his recovery. Jordan Hampton, Virtual Gala Co-host, also spoke about Colton's impact on him personally when he was in early recovery. Click HERE to listen to Colton's speech. 
ARCHway's National efforts were highlighted with video clips from the following organizations: Charlotte Behavioral Healthcare (FL), Addiction is Real, Inc. (MO), Intracoastal Sober Living (FL), Hilljack House (MO), The Hornbuckle Foundation (CO), Healing Transitions (NC), Glenbeigh (OH), Drug-Free Punta Gorda (FL), the Charlotte County Sheriff's Office (FL), Mission Gate Ministry (MO), and Next Step Recovery Housing (AR).
The ARCHway book, Igniting Hope, was shared with viewers through video clips from some of the faces and voices of those mentioned throughout the book. We are grateful to Donna Whiteley, Emily Jung, Colton Baker, Jordan Hampton, Liz Connors, Chase Martinson, and Suneal Menzies for being part of this promotion for the book. 
ARCHway released 3 grants during the evening's festivities to: Parents of Addicted Loved Ones, St. Kolbe Puckett Center for Healing, and Nikki's House. These organizations are doing wonderful things for those impacted by addiction.
ARCHway's collaborative efforts with the Bosnian Opioid Project and Laborers' Local 110 to add Bosnian and Spanish subtitles to two education videos in order to increase access to education about addiction. Click HERE for more information.
The program wrapped up with a special memoriam set to a beautiful song written by Matthew Willey and put to music and performed by Pianacellada.
Thank You!

ARCHway has made so much progress in the last eight years since being founded. It is through the kindness, compassion, and generosity of our donors and sponsors that more individuals and their families will find comfort from connection to resources, financial support, and education to beat this terrible disease.
Thank you to the following top tier sponsors:
ARCHway HOPE Circle Sponsors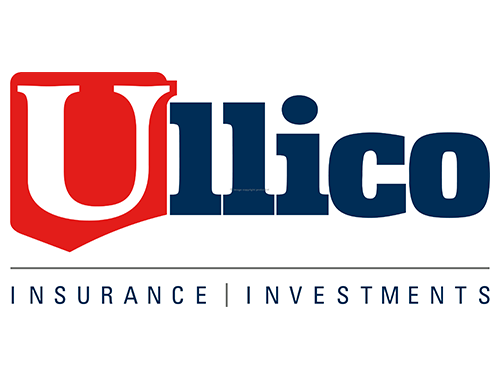 ARCHway Leaders Circle Sponsors
Cape Coral Police Department
We'd like to give a special shout out to those involved in the event production
The event planning committee included: Donna & Dave Whiteley, Dan & Jan Stuckey, Brian Hevesy, Pam Greenberg, Rhonda Jackson, Colton Baker, Jordan Hampton, and Emily Jung.
A portion of the pre-production can be credited to David Pitt and Danny Schriefer.
Additional pre-production and the full-length production on April 30th can be credited to James Klein with InSpanish Media.
We'd also like to thank LiUNA Event Center and TRex in St. Louis for volunteering space for the event production.
Thank you to all involved! We appreciate your dedication to the ARCHway mission!