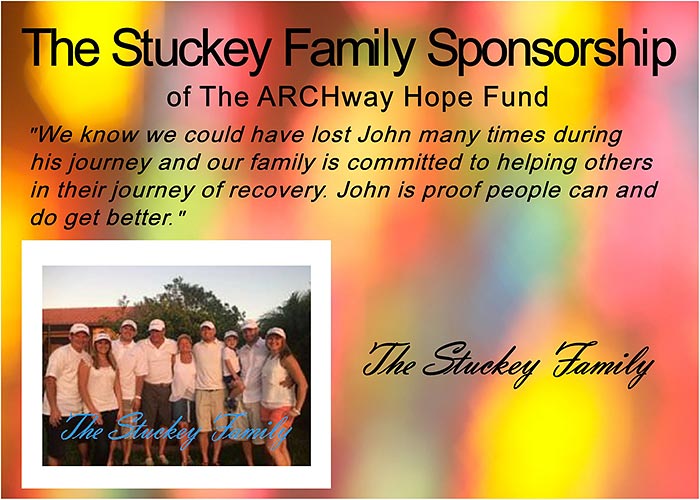 We know we could have lost John many times during his journey and our family is committed to helping others in their journey of recovery. John is proof people can and do get better.
The Stuckey Family
ARCHway Hope Fund Sponsor
2018 Hope Fund Campaign:
The Stuckey Family Sponsorship
ARCHway would like to share the Stuckey Family story who became one of the founding families of ARCHway and who are committed to helping others on their family journey of recovery for a loved one and their family. The disease of addiction is a family disease as it effects everyone surround the loved one dealing with the disease.
Please visit the

Stuckey Family's page

to hear their story and consider making a donation to their sponsorship.