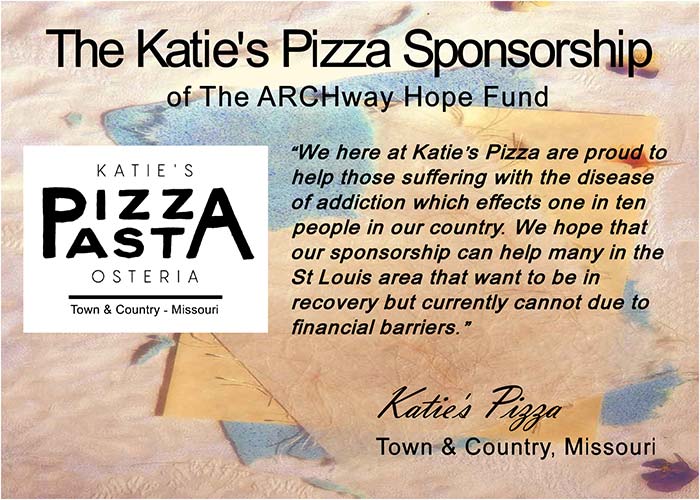 We here at Katie's Pizza are proud to help those suffering with the disease of addiction which affects one in ten people in our country. We hope that our sponsorship can help many in the St. Louis area that want to be in recovery, but currently cannot due to financial barriers.
Katie's Pizza
Town & Country, Missouri
2018 Hope Fund Campaign:
The Katie's Pizza Sponsorship
ARCHway would like to thank and share Katie's Pizza out of Town & Country, Missouri for their on-going support of many causes in the St Louis area. This includes running an ARCHway event and using the funds to create the Katie's Pizza Sponsorship of the ARCHway Hope Fund.
"We believe in helping our community and do this through Katie's Give Back Tuesday program," says Katie Collier, owner.