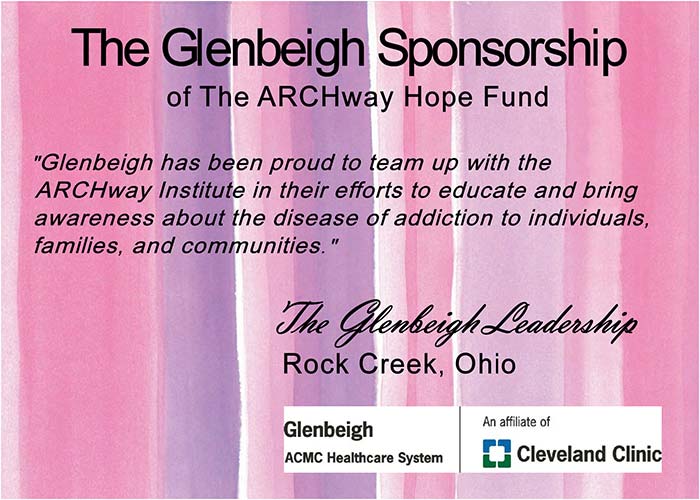 Glenbeigh has been proud to team up with the ARCHway Institute in their efforts to educate and bring awareness about teh disease of addiction to individuals, families and communities.
The Glenbeigh Leadership
Rock Creek, Ohio
2018 Hope Fund Campaign:
The Glenbeigh Sponsorship
ARCHway would like to thank Glenbeigh out of Rock Creek, Ohio for their on-going partnership and friendship as we battle this disease. Glenbeigh has been an ARCHway Hope Fund Sponsor for two years and we would like to share their story.
Please visit the

Glenbeigh Sponsorship page

to hear their story and consider making a donation.