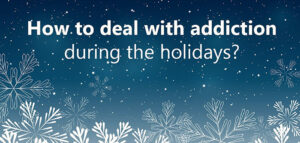 January 2, 2021:  144 people generously donated to ARCHway's Holiday HOPE Campaign! Thanks to this outpouring of support, we raised $22,754. With the $10,000 match from Crickette Brown Glad and the Stuckey family, that is a total of $32,754 to help those impacted by substance use and mental health disorders.
COVID-19 continues to impact the recovery community. Overdose rates, relapse, mental health disorders, and substance use disorders continue to rise. These funds will help us be able to meet this growing need.
In fact, ARCHway was able to provide $7,250 in scholarships to help individuals and families recover.
Read how some of these scholarships were utilized below:
The Mission Gate Christian Center (Missouri) – An ARCHway scholarship helped to fund their Christmas Angel Mission. Trish Mathes with Mission Gate shared, "Each year since 1985 Mission Gate has seen the stress that comes over people in recovery because they are working hard to get their lives in order while also battling addiction. That is why Mission Gate provides housing and recovery support services to help our residents succeed spiritually, emotionally, financially and physically. Many clients need to pay fines, child support, get their license and take care of many other legal issues. We have found that as the holidays approach, many parents in our program…and those in prison are deeply saddened as it is almost impossible for them to provide extra financial help or gifts for their children.
Life Changes, Inc. (Nevada) – An ARCHway scholarship helped to fund their Street Blessings Outreach Program, which focuses on the homeless individuals in Northern Nevada who are struggling with addictive disorders. Sandy Finelli with Life Changes shared, "Not every individual we serve through the Street Blessings outreach program is ready to embrace change. However, our consistent presence brings with it the opportunity for them to reach out for help and hope, to confide in a familiar face, and to witness the blessings of recovery." Read a success story HERE.
Next Step Recovery Housing (ARKANSAS) – An ARCHway scholarship helped cover rent for a new resident coming in. This was especially helpful as they just opened a new women's house. Jimmy McGill with Next Step shared, "Next Step Recovery Housing exists to provide a safe and stable environment for those recovering from the disease of addiction. In many cases, people leave treatment with a clear mind and a desire to maintain and sustain their personal recovery; however, they return to the same toxic environments where they were using daily. Next Step provides a way out for those who don't wish to return to the place where their addiction ran rampant. We offer a sober environment where a person can live clean and have stability, accountability, peer support, employment assistance, and spirituality."
Here is a full list of recovery organizations funded during the Holiday HOPE Campaign:
Youth Town of Tennessee, Inc. – Pinson, TN
Footprints to Recovery – Nashville, TN
Hilljack House Inc. – St. Louis, MO
The Mission Gate Christina Center – Chesterfield, MO
Life Changes, Inc. – Sparks, NV
Next Step Recovery Housing – Clarksville, AR
Drug-Free Punta Gorda – Punta Gorda, FL
Healing Transitions – Raleigh, NC
Recovery House of STL – St. Louis, MO
TROSA – Durham, North Carolina
Haven Recovery Homes – St. Louis, MO
PEARL Residence – Ft. Myers, FL
ARCHway community, thank you for your ongoing support! We appreciate you and your dedication to our mission.