We recently received this story of success published by Life Changes, Inc., in Sparks Nevada.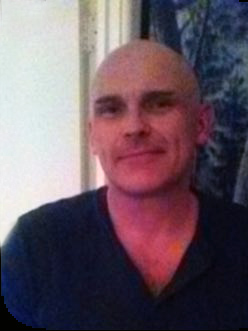 "We first met Michael in September of 2019 when he came into the Life Changes New Beginnings prisoner reentry program. Michael came into the program after doing several years in the Nevada Department of Corrections because of his drug addiction. Michael had embraced recovery while incarcerated and was so excited about finding a new way to live. He came into the Life Changes program with defined goals which included finding a good job with other recovering addicts, completing the program, successful completion of his parole and moving his elderly mother into a safe and secure home with him.
Michael set about accomplishing his goals, found work with his new sponsor, completed the Life Changes program, and created a beautiful home for his mother. Over time, life on life's terms got the best of him and the bottom fell out. His mother had to be admitted to a long-term care facility and Michael went into a depression. As with many addicts, he "forgot" to go back to the basics, to reach out to his sponsor, to remember what he was powerless over. Self-medication became his "go to" and his addiction eventually took over his life.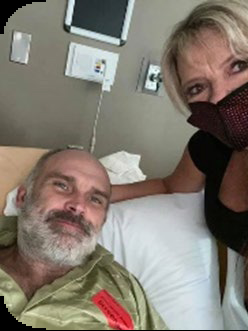 One day, in the fall of 2020, Lisa Moore, the president of Life Changes, received a phone call about a very sick man who was living in an encampment on the banks of the Truckee River in Reno. Because being of service to the homeless is one of Lisa's greatest passions, she immediately went to the location. Imagine her dismay and surprise at finding one of "her guys" living in such despair. Michael had an untreated infection that had left him unable to walk without assistance. Michael was so unkempt that Lisa almost didn't recognize him. But what she did recognize was that this man needed help. She also recognized that he didn't know how to ask for it. The depths of addiction brings shame with it and Michael was in the midst of it.
Lisa managed to get Michael to her car where she immediately took him for medical services. Michael was admitted to the hospital where he spent several weeks battling the infection and regaining his health. As Lisa visited him daily, she gradually began to see the spark come back. Together, they celebrated every step he took, the return of his appetite and once again, Michael began talking about his goals.
Lisa worked closely with other community service agencies and Michael was enrolled with Nevada Behavioral Health Services (NBH). Through NBH Michael began addressing his addiction, discovering the steps that had led to his relapse and found the courage to return to a life of recovery.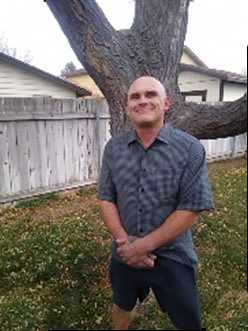 Michael was released from the hospital on a beautiful sunny day and he was offered residency in one of the nine Life Changes residential facilities. The dramatic change in his face from the day Lisa found him to the day of his release from the hospital shows the power of just one person offering a hand of hope. And this is exactly what the Life Changes Street Blessing program is about. IF you look at the beautiful smile and the light in Michael's face in the picture to the right, I'm sure you will agree this man has found his hope.
We can't save everyone who is in the depths of their addiction, but we can and do offer those who are ready a new way to live. Through the tireless work of Lisa and the Street Blessings team Life Changes…when you're ready.