On November 7, 2021 at ARCHway Institute's Annual Dinner & Auction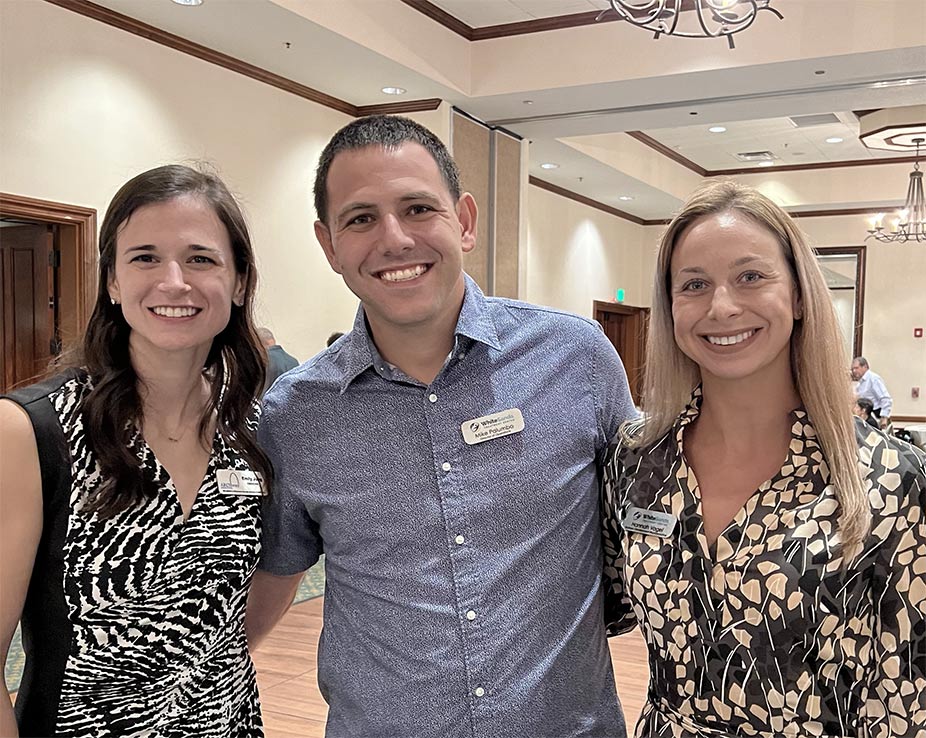 Provisional data from the CDC shows that "There were an estimated 93,331 drug overdose deaths in the United States during 2020, an increase of 29.4% from the 72,151 deaths predicted in 2019." As the numbers increase, we are called to act, to forward the ARCHway mission of helping those impacted by substance use and co-occurring mental health disorders.
With the help of our Southwest Florida community, we were able to raise close to $8,000 at this year's Annual Dinner & Auction at the Club at Pelican Preserve in Fort Myers, Florida. Proceeds from this event support ARCHway's ability to provide grants to those on their recovery journey who are in need of financial assistance. In addition, proceeds support ARCHway's Advocates for HOPE Program so that we can continue to provide peer-to-peer support and guidance to the individuals and families who reach out to ARCHway for help and hope.
Some of the highlights of the event included music and entertainment by the talented Swing Street Bands. People were up and dancing throughout the night! Also, we were able to hear ARCHway's newest Board of Directors Member, Dr. Paul Simeone, speak on what trauma teaches us about recovery, discovery, and the restoration of self. Last but certainly not least, we were joined by so many of our community partners in both treatment and recovery housing including Lee Health, Park Royal Hospital, WhiteSands, RYAN Sober Living, Oxford House of Florida, and Surrender House.
ARCHway wants to thank all of our event sponsors and vendors
Presenting Sponsorship ($1,000)
Park Royal Hospital

Pat & Charles Thrune

Dan & Jan Stuckey
Gold Sponsorship ($250)
Oxford House of Florida
Platinum Sponsorship ($500)
Lee Health

Anonymous Platinum Sponsor
Vendors
Park Royal Hospital

Lee Health

Oxford House of Florida

White Sands

RYAN Sober Living
Not to mention, we want to thank all the silent auction donors and our Southwest Florida HOPE Fund Sponsors. These HOPE Fund Sponsors include Cape Coral Police Department, CeJay Associates, Lee Health, The Stuckey Family, Drug Free Punta Gorda, Charlotte Behavioral Health Care, Ed & Kate Curely, Teri & Todd McLaughlin, Horses Healing Hearts, The Hukill Family, John & Candee Gulick, The Charlotte County HOPE Fund, The Devine Family, and The Doran Family. Thank you for your continued support and your multi-year commitment to helping people recover.
It has never been more important to spread awareness as to the needs in the recovery community including the need for access to mental health and substance use treatment, recovery housing, and additional community support resources. Thank you to all the local heroes in the Southwest Florida community who do this work on a daily basis and for all those who showed up on Sunday night to vocalize that recovery is possible and help to make it possible for those in need.
For more information, contact Emily Jung, CEO/COO with ARCHway Institute at (636)579-2276 / emily.jung@thearchwayinstitute.org.