The ARCHway Institute is excited to announce that Mark Fitzimmons from Punta Gorda, Florida, is now our newest Board of Directors member starting August 1st, and will be Legal Advisor to the Institute starting January 1st, 2019.
Mark brings a wealth of knowledge to ARCHway with his experience in the legal field as well as being a retired judge from Missouri. Read below about Mark and the expertise he brings to the ARCHway Team.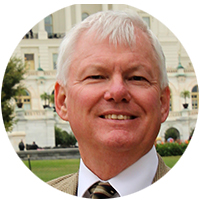 Mark Fitzsimmons B.A., M.A., J.D, is a native of St. Louis, Missouri.  He retired in 2014 after 33 years as an attorney, then judge.  He currently resides in Punta Gorda, Florida.  During the last 16 years of his legal career he served as an Associate Circuit Judge in Springfield, Missouri.  He saw first-hand the life changing consequences of addiction and mental illness.  The struggles of those dealing with addiction in a legal setting were dealt with on a daily basis.  He referred hundreds of cases to Drug Court and Mental Health Court.
Seeing the successes of those that received proper treatment has made him passionate about expanding the availability of treatment to those most in need.  He believes that those individuals who do not receive appropriate intervention are more likely to do poorly in the criminal justice system and in society in general.
Welcome Mark Fitzsimmons
The ARCHway Institute appreciates your service!