Jan. 6, 2020: "Maurice Clarett joined the 3rd hour of the TODAY Show to talk about his new book, "One and Done," in which he shared the highs and lows of his life. Clarett discussed being a star football player, losing it all, and the moment he turned everything around," says Today.com.
The ARCHway Team is so proud of Maurice Clarett and his great interview broadcast on the Today Show. It is amazing to see and hear how open Maurice is about his journey and knowing the number of people he is touching by sharing his journey. Maurice, thank you for all you do to help change the Stigma.
Maurice Clarett supports ARCHway Institute as a board director and member of their Speakers team.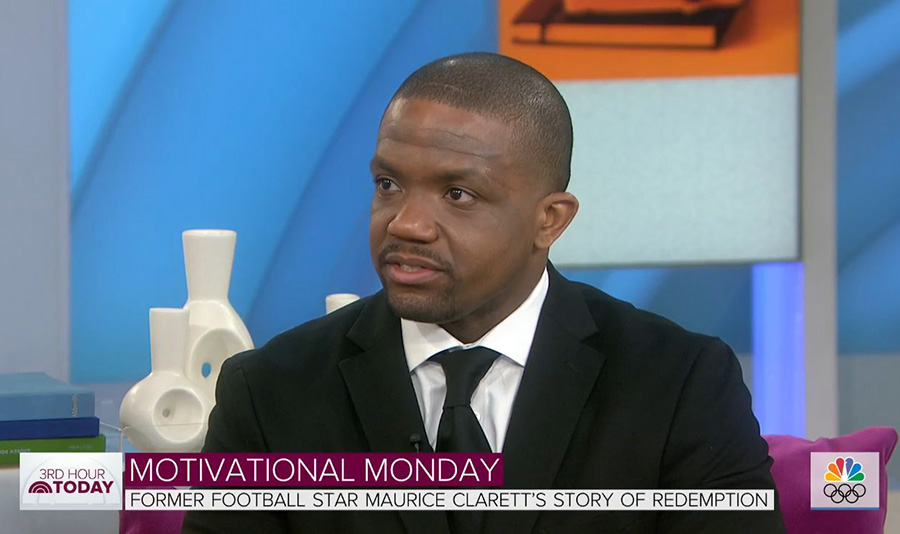 Photo credit: CBS Today