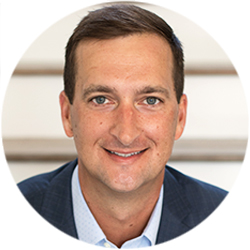 Matt is the CEO and co-founder of Ryker Douglas which provides consulting on the creation of synergistic treatment and recovery systems across the nation and does property development and acquisition. He is also a member of Smith Douglas Holdings which owns a portfolio of substance use treatment centers and recovery homes in different states. He has worked in various leadership roles throughout the substance use disorder treatment and recovery field, including Executive Director of a statewide nonprofit recovery service provider and Community Relations representative for a biopharmaceutical company. Matt is also a founding member of the West Virginia Alliance of Recovery Residences, a NARR Affiliate and secured state funding to support their mission of improving standards across the state.
His work in the substance use treatment and recovery field has been recognized throughout, including being named one of the "West Virginians of The Year" by the Charleston Gazette and one of WV Executive Magazine's "Young Guns" for his volunteerism and work for the betterment of all West Virginian's. Mr. Boggs has spoken on national platforms, educating on the importance of creating a recovery-oriented system of care and has written multiple guest columns for national publications. His passion for developing meaningful treatment systems that include authentic recovery support services is deeply rooted from his personal experience of finding recovery from substance use. Since finding recovery in 2012, Matt found his voice, advocating at the local, state, and federal level for policies that create opportunities for people in recovery. Matt was directly involved in the passage of multiple pieces of legislation related to recovery housing, criminal justice reform, and recovery services. He was appointed in 2018 by current WV Governor Jim Justice to serve on the Governor's Advisory Council for Prevention and Substance Use, chairing the newly established "Lived Experience Subcommittee" which developed a statewide strategic plan to address substance use in communities.
Matt has extensive experience in managing state, federal, and foundation grant awards that include direct services, housing, and workforce development. Matt served as a STR-TA Recovery Service Consultant for BRSS-TACS/Center for Social Innovation, was a member of the SAMHSA Region 3 Workforce Development Committee, and served on multiple local, state, and national advisory committees.
Matt currently lives in Pinellas Park, FL with his wife, Megan, daughter Peyton, and their three dogs.