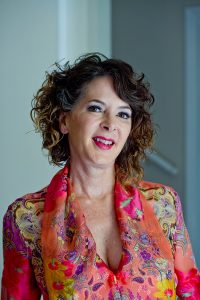 ARCHway Institute is pleased to announce that Crickette Brown-Glad will be joining the ARCHway Board starting in January. Crickette brings a ton of experience and has a passion to help change the stigma and support individuals and their families dealing with the disease of addiction. Below is some background on Crickette.

Crickette Brown Glad, Giver
Ms. Brown Glad is a compassionate and creative leader with extensive experience spearheading results-oriented projects and committees. She has more than 35 years of experience as an entrepreneur, social visionary and champion of diversity, inclusion and resilience. In addition to her work on many pivotal projects at GLIDE, Ms. Brown Glad is also a renowned artist, successful small business owner, former Deacon & God-powered change agent. She is the founder and designer of Between the Cleavage Jewelry Design, a successful small business since 1999 and has studied at The Academy of Art University in San Francisco, CA. Ms. Brown Glad has been a GLIDE Church member since 2011 and has spearheaded multiple fundraising campaigns, hosted events, and provided strong support to staff, congregation & program participants.
ARCHway is fortunate to have many new volunteers join our team going into 2017. Over the next few months, we will share who they are and why they want to help. If you would like to join the ARCHway team of volunteers please visit our volunteer page and sign up.