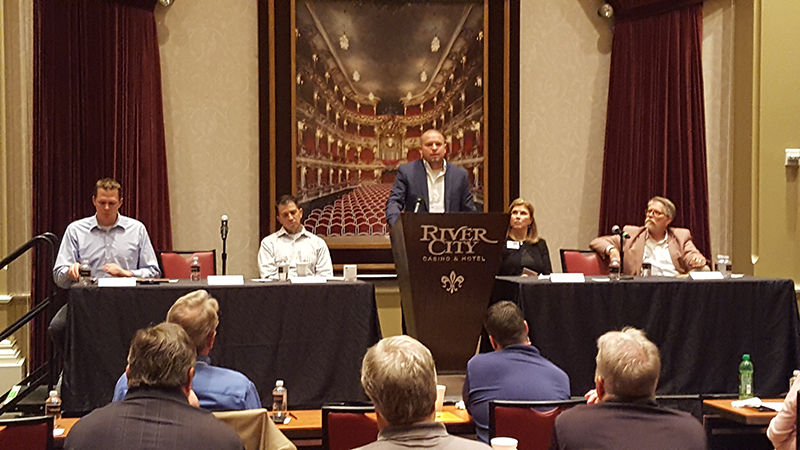 ARCHway Institute was recently invited to participate in the LIUNA Midwest Region Laborers'  conference  "Combating Opioid Abuse and Drug Free Workplace Conference." The conference was held at the River City Hotel in St Louis, Missouri on November 1st and 2nd. Angie Taylor (Director of Midwest Region Laborers' Health & Safety Fund )  said the goals of the conference were:
To expand our (Laborers') efforts regarding advocacy and action
Create connections between stakeholders (Labor, Contractors, Law Enforcement and Substance Abuse Professionals)
Develop a Plan of "next steps", post-conference, for addressing this opioid epidemic
Many positive actions came out of the conference but what ARCHway finds at almost all the events we put on or participate in is that individuals at the event come up and ask for assistance for someone in their family. This event was no different with at least eight individuals seeking help for their family.
ARCHway was well represented with John Stuckey, Percy Menzies, Brian Sieve, Jeff Stoll, Donna Whiteley and Don Willey in attendance and participating as speakers.