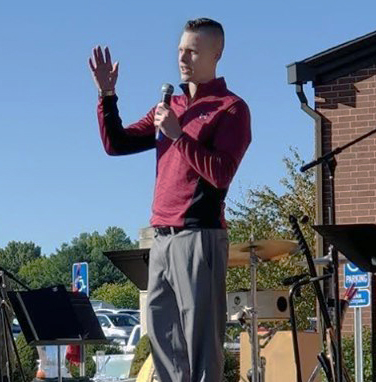 ARCHway's very own, Colton Baker, spoke at the Stomp Out Addiction Walk over the weekend at Faith Lutheran Church in St Louis, MO.
The event was held to bring awareness, education, and support to community members around the opioid epidemic. Proceeds from the event went to the National Council on Alcohol and Drug Awareness (NCADA).
Colton told his personal recovery story which includes the use of medically assisted treatment, recovery housing, and support from ARCHway Institute. He discussed the need for certified peer specialists in the field and the critical role they plan in treatment, housing, and social/community support.
We want to thank NCADA and Faith Church for the work they did to put this event on and for their work in educating the community.
Please contact ARCHway CEO/COO Mark Shields at mark.shields@thearchwayinstitute.org if you are interested in having an ARCHway speaker come to your event. You can also do an on-line request for a speaker by going to the Request an Event Speaker page