Why a Coffee Fundraiser?
In January 2013, the vision behind ARCHway began when John Stuckey started selling coffee to raise funds to help friends and other individuals get into recovery housing.
Today, we honor that past and look to the future of ARCHway by supporting the organization through our 1st ever Annual Coffee-and-More Fundraiser.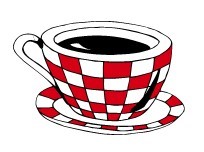 Going on Right Now!
Aug. 17 – Sept. 4
ARCHway has partnered with Java Joe's Fundraising to conduct an online fundraiser to sell coffee products, specialty drinks, non-frozen cookie mixes, and homemade fudge. It's simple – just go to their website, place your order, mention ARCHway Institute at checkout (very important!!) and your products will be shipped directly to you.
Free shipping for orders over $100!!
A portion of each sale will go to ARCHway, as well as all other orders 3 months after our promotion period ends!
We hope that you will take part in this fundraiser, and that you will also consider sending this email to your family and friends, or through social media.