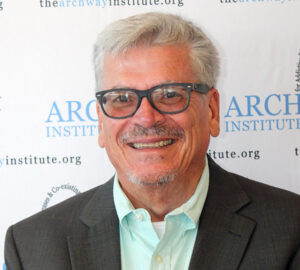 January, 2021: Congratulations to Mark Shields on being awarded the ARCHway HEALTH Award. Mark is one of only twelve people to receive an ARCHway Award and only the second to receive the HEALTH Award. He is receiving this award for driving ARCHway's Advocates for HOPE Program – a program that has proven to help individuals and families find the resources they need to start their journey to recovery. He is being recognized, in addition, for his leadership as ARCHway's CEO/COO and in mentoring and preparing ARCHway's young professionals to ultimately take over and create an organization that will serve the recovery community for decades to come. 
Mark's retirement was announced in December, 2020. We are grateful to him for his role in growing ARCHway and we wish him all the best in his retirement! Mark will continue to support ARCHway moving forward through his HOPE Fund.
Thank you Mark Shields for your dedication to ARCHway's mission!