December Virtual Education & Awareness Event
Join ARCHway for
Supporting your Loved Ones in Recovery during the Holidays

Tuesday, December 7, 2021
at 3pm (Pacific) / 4pm (Mountain) /
5pm (Central) / 6pm (Eastern)
via Zoom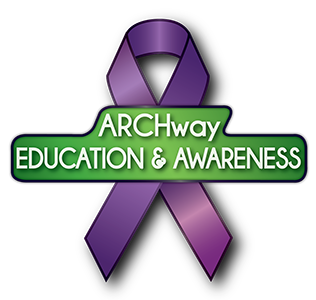 This event will explore how you can best support your loved ones during the Holidays.
We know that the holidays can bring challenges for those in recovery from substance use disorders. As a caregiver, your instinct is to help. This virtual education and awareness event will explore how you can best support your loved one who is in recovery throughout the holiday season.
You'll hear from Donna Whiteley, LPC, and David Aumiller who is in long-term recovery. They will share their personal and professional experience and knowledge on this topic.
For more information:

To sponsor a Virtual Education & Awareness Event or to request topics, contact Emily Jung at emily.jung@thearchwayinstitute.org. Please consider sharing this event with family, friends, neighbors, and co-workers who may benefit from hearing this important message.

For help for yourself or a loved one impacted by substance use or co-occurring mental health disorders, reach out to an ARCHway Advocate for Hope: https://thearchwayinstitute.org/get-help/speak-to-an-advocate-for-hope/.

For more information about ARCHway Institute for Addictive Diseases and Co-Existing Mental Health Disorders, please see the following contact information and consider connecting with us on social media.
 Register Here
Register HERE to receive pre-event materials, when available, & the zoom link to join on November 5th!
Watch for an email from ARCHway Institute. If you don't receive an email response from us, 1. please check your "Junk" or "Spam" folders; or 2. Contact us by email here.
ARCHway is a 501(c)3 non-profit sustained majorly by private donations from our followers. We would greatly appreciate your donations
HERE
or consider adding ARCHway to your estate planning through ARCHway's Legacy of HOPE Program. Click
HERE
for details. 
ARCHway, We Believe in Recovery from the Disease of Addiction.