You're Invited to ARCHway's 1st STL Comedy Night!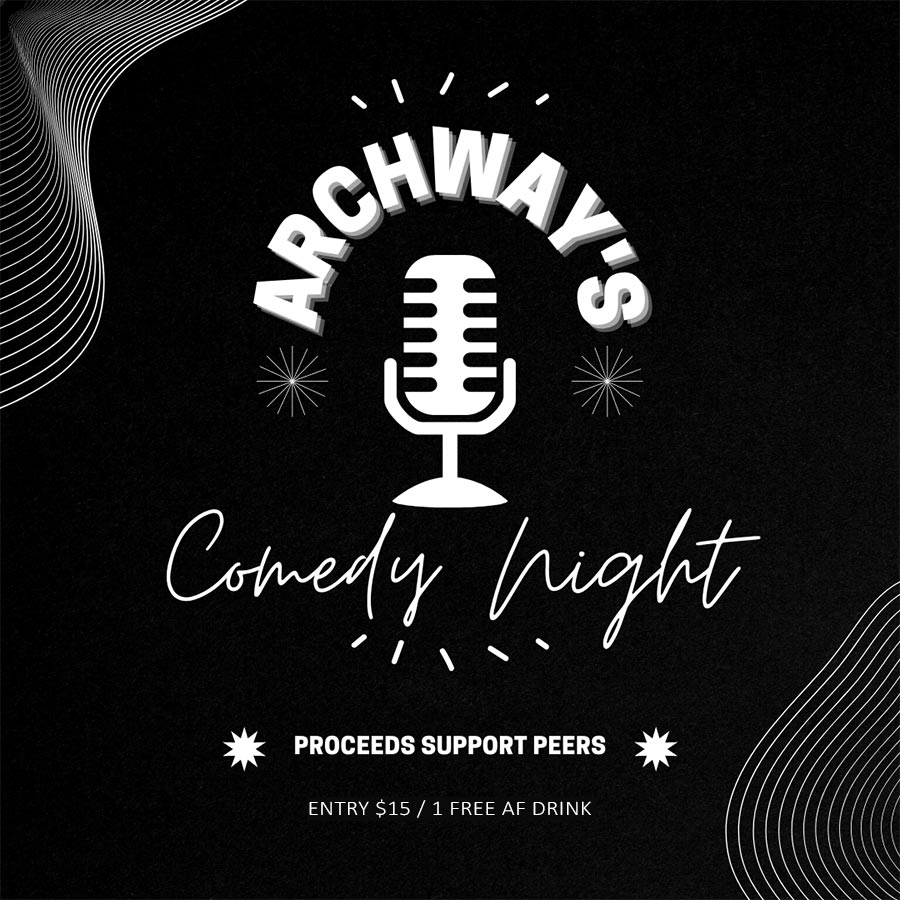 Who: Aaron Putnam  
When: September 18, 2021
The show runs from 7:30 to 9 pm but we will be hanging out before and after the show!
Where: The Mocktail Lounge
355 North Main Street, St Charles, MO 63301
What: Enjoy lots of laughter & good vibes at this event!
The focus is on RECOVERY, so Aaron Putnam, a person in long-term recovery himself, will share his best recovery comedy.
Not to mention, The Mocktail Lounge will have alcohol-free drinks that you're sure to love. 
Tickets:
$15.00 per person – includes 1 FREE AF drink at The Mocktail Lounge!
Why: Proceeds from this event will support the development of the Peer workforce.
Contributions will help to offset the cost of development and certification of peers.
The goal is to help in building a larger and stronger peer workforce that can ultimately help more people recover!
Would you like to Sponsor this event?
Sponsor benefits include recognition in event materials and here on ARCHway's website, as well as our social media platforms. For more info, contact us at emily.jung@thearchwayinstitute.org