September Recovery Month Celebration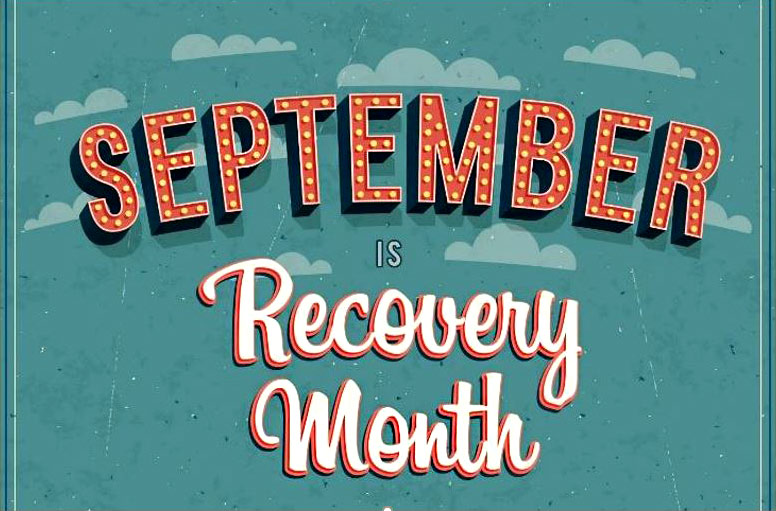 About Recovery Month
Recovery month originated through the Substance Abuse and Mental Health Services Administration (SAMHSA) to increase awareness and understanding of substance use disorders and to celebrate recovery from these disorders.
For more information, go to: https://www.recoverymonth.gov/about-recovery-month

Every year ARCHway Celebrates National Recovery Month in September. We celebrate by…
Sharing Recovery Stories of Hope.

Awarding $5,000 in grants as scholarships to 10 different organizations that offer support towards long-term recovery from substance use disorders.

Educating the community as to why ARCHway provides support to these organizations.
Start Creating your Legacy Today while also Helping to Ensure ARCHway can Serve the Recovery Community for Decades to Come
Designate ARCHway as your Charity/One of your Charities for Memorial Contributions
You have an opportunity to ensure ARCHway Institute can continue to support individuals and families impacted by substance use and co-occurring mental health disorders You can do this simply by deciding to designate ARCHway as the charity or one of the charities for Memorial Contributions at your passing.
ARCHway's goal is to sign up 25 people in the month of September which has an estimated value of $125,000 over the next 20 to 50 years. This simple decision can generate 250 scholarships. Please fill out the form at the bottom of this page for more information about this program. 
In addition, you will become a member of the ARCHway's Legacy of HOPE Society, giving you access to additional materials and special interactions with ARCHway.
ARCHway Institute will be officially launching our Legacy of HOPE program in December, 2020. This is our planned-giving program that will help ARCHway better plan and better serve the recovery community. It will connect individuals and families to the right resources, support, and life-saving care needed for long-term success.
Thank you for your consideration, as well as your ongoing support of ARCHway. Remember, ARCHway believes in Recovery from the Disease of Addiction and our efforts have only been made possible by your support.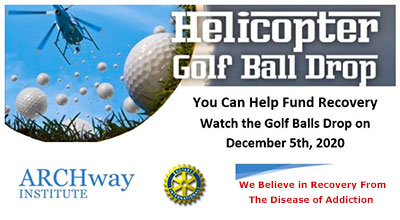 Register today and receive 1 free golf ball in your name!
You might win one of 10 prizes with a total prize list cash value over $10,000. You will also be added to our ARCHway Newsletter Subscription.
For more information about the 2020 Helicopter Golf Ball Drop CLICK HERE