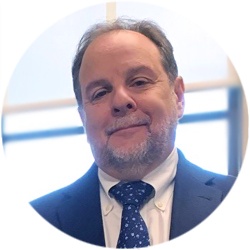 Paul Simeone, Ph.D. is currently the VP-Medical Director of Behavioral Health at Lee Health.
Dr. Simeone received his M.A. in experimental psychology from Mount Holyoke College, and his M.A. and Ph.D. in clinical psychology from The Institute for Advanced Psychological Studies at Adelphi University in New York.
He completed his clinical training at The Beth Israel Deaconess Medical Center in Boston, MA, where he was a Clinical Fellow in the Dept. of Psychiatry at Harvard Medical School.  He was also awarded a Post-Doctoral Fellowship in HMO Mental Health at Harvard Community Health Plan, where, as a staff member, he held a variety of clinical, leadership and teaching positions. In addition, he was a psychologist at McLean-Massachusetts General Hospital where he joined the clinical faculty in the Dept. of Psychiatry at Harvard Medical School.  He has taught there and at other institutions for the last 30 years. Most recently, Dr. Simeone was Associate Director of Outpatient Psychiatry at The Cambridge Health Alliance and maintained a private independent practice in Belmont, MA. His clinical & academic interests include: integrative models of evidenced-based/informed psychotherapy, cultural aspects of psychopathology and normal functioning, and program development at the interface of community and behavioral health service needs.