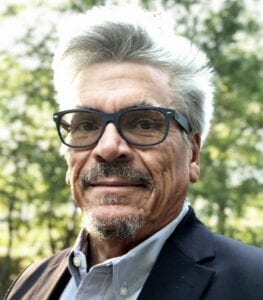 April 26, 2019: ARCHway is excited to welcome our new Chief Operating Officer, Mark Shields. This marks a major step for ARCHway in our passion of serving those that want to be on a path of recovery. Mark will bring experience in the field of addiction and a passion to change the stigma attached to this disease, along with his passion to help those that want to be in recovery.
Mark recently retired from Missouri Department of Mental Health where he served in various roles related to the statewide administration and oversight of community-based substance use disorder treatment and recovery services, including director of Access to Recovery (ATR) I, II, III, IV, and Medication Assisted Treatment – Prescription Drug and Opioid Addiction (MAT-PDOA) grants.
He received his bachelor's and master's degrees in counseling from the University of Missouri in 1981 and 1984, respectively. His 35 years of work experience includes behavioral health services in hospital, corrections, and halfway house and community outpatient facilities. He provides consultation services to the Missouri Coalition of Recovery Support Providers, still actively practices in a Licensed Professional Counselor capacity, and will now serve as COO of ARCHway Institute.
Mark is married with 6 children and 11 grandchildren and lives in Jefferson City, Missouri.