Marci Smith Recovery & Beyond
Stories of Hope
ARCHway believes in recovery from the disease of addiction.
Marci Smith, Her Legacy Continues
Interviewed by Emily Jung
Marci Smith had over five years of sustained recovery. She worked as a Certified Peer Specialist, and she was very active in ARCHway Institute as a volunteer. She helped with anything from fundraising to event planning to educational efforts. She would do anything to help the next person on their journey to recovery.
Marci passed away suddenly on April 20, 2021, just before her 34th birthday. She was loved and is truly missed by all those who had the opportunity to know her.
The ARCHway family wants Marci's story and her legacy to live on. Marci's story is a true display of the strength, courage, and resources it takes to fight the disease of addiction.
Her story can save lives
Marci grew up in Bellville, Illinois. She never met her biological father, and her mother wasn't ready to be a parent because she was so young, so she was raised primarily by her grandmother. The relationship she had with her grandmother was one she cherished deeply. She believed that the majority of her character came from the values this wonderful lady instilled in her from an early age. Her grandmother was one of the last people to abandon her in her addiction, and ultimately, she was the one to help pull Marci find recovery.
Growing up, Marci felt rejected by both her mother and father, an insecurity that propelled her addiction. In her mind, she thought: "They don't want me," "I'm not good enough," and "I'm not worth it. In fact, I'm not worth much of anything." This made it difficult for Marci to make friends and develop positive, healthy relationships with others. It led her to friends who also felt broken.
The truth was, although she felt more accepted by these friends, they would also lead her down the path of substance use. In addition, she felt alone even with these friends. She felt like she didn't belong. Marci said, "I always felt like there was something missing. And I think…that something missing was…a connection to other people, which I didn't allow myself because of my fear of abandonment."
Marci's drug and alcohol use started at an early age; consuming alcohol at just eight years old. By twelve, she was smoking marijuana and by fifteen, she was experimenting with other recreational drugs. She was offered heroin for the first time when she was either fifteen or sixteen, and not knowing what it was, its effects or its power, she tried it. It immediately took control of her life and led her further and further into darkness.
Marci said, "I was stuck. And that was all that there was for the next nine years."
For nine years, Marci actively used heroin and other substances to help her feel more secure and more accepted. She said, "I viewed myself in such a way that I wasn't worth anymore than that [than a life of addiction]."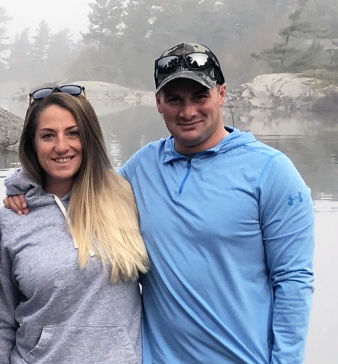 In this dark hole, Marci got to the point where she didn't just feel alone; she was alone. Her family eventually gave up on her, even turning her grandmother against her. They convinced her grandmother to cut Marci off from housing and money, because they feared it was enabling her in her addiction.
This is one of the most difficult decisions of a caregiver, deciding whether or not their actions are enabling their loved one to continue to use. To someone in Marci's situation, who's drug and alcohol use was perpetuated by her fear of rejection and deep rooted feelings of isolation and loneliness, she didn't feel her grandmother was enabling her. She felt her grandmother simply cared for her and loved her. She was the one person who wasn't going to turn her away, to give up on her. When her grandmother did cut off her housing and money, Marci almost gave up on herself. In her mind, she thought, "What's the point? I have no one, so why would I stop using."
To caregivers, Marci proposed this question: "Are you allowing them to continue furthering their addiction or are you trying to help them stop it [by offering the resources and the availability of treatment, medication, or sober living]?"
Her advice was not to force it, but to surround them with the resources they need to recover.
Marci was 25 years old when she got clean for the first time. She had a lot to learn and a long way to go, having used from the age of eight. At 25, she didn't know who she was or what she wanted to do with the rest of her life. She was still miserable, and she still felt alone. In many ways, she was still a child, a child that would end up giving birth to a baby girl of her own. A child who made the brave decision to give up her daughter for adoption. Marci grew up feeling rejected by a mother who wasn't ready to parent, and she wanted more for her daughter. She knew she was capable of loving her daughter but knew also that she didn't have the resources or the means, at that point, to give her a life she deserved.
In many ways, it was this event that propelled Marci to take action.
Her drug use evolved from experimentation to a way of coping with feeling rejected. At that point, it was all about survival. She was using drugs to keep from going into withdrawal and to prevent cravings. Heroin was her only way of living a somewhat normal life. She couldn't function without it.
Likewise, her recovery became about survival as well. She didn't want to die, but it became clear that if she continued to use, she wasn't going to make it, and she wanted the option of one day raising children.
Up to this time, Marci had attempted to get clean numerous times. But, she explained, when it became about the simplicity of survival rather than for the purpose of pleasing and satisfying others; not only was she able to get clean, she was able to recover.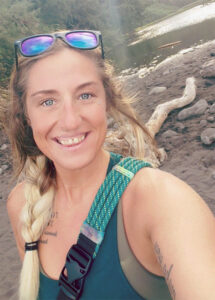 Just as her addiction had evolved over time, Marci shared that her recovery also evolved. At first, it may have been about surviving but that soon shifted to a need for self-acceptance and a will to be a good, moral person. Her recovery then shifted again to focusing on how she could be of service to others.
Her pathway to recovery shifted along the way as well.
​She started out in a 12-step program, which she claimed saved her life. She stayed active in it because of the service she was able to provide to others. But she also realized there are many other paths to recovery.
Not everyone recovers in the same way, but everyone can recover. It's why treatment today is moving towards more specialized care.
Some people don't do well in 12-step programs.
Some prefer individual counseling or peer supports in the field.
Some people go the route of medication and some do not.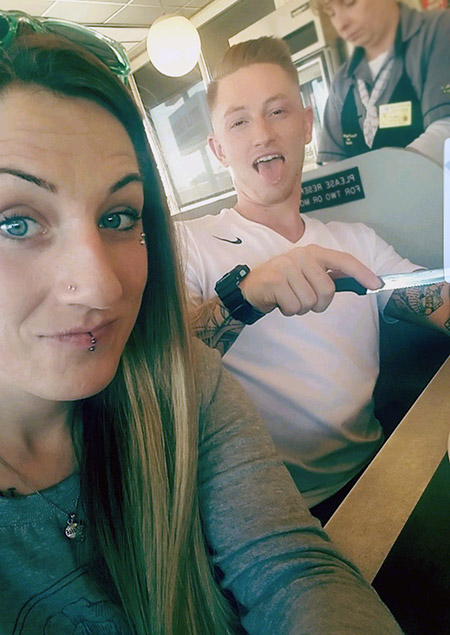 Marci's first interaction with ARCHway was, sadly, due to the death of one of her closest and most impactful friends, Blake. Marci and Blake lived together after she moved to St. Louis from Bellville. At the time, Marci still struggled to be vulnerable with people and to trust people. Blake was the one person to put this "piece of her" back together – teaching her to trust and open up.
In April 2017, Marci found Blake dead from a heroin overdose in their apartment. Her world crumbled, and she wasn't sure if she would ever be okay again.
Blake had a huge impact on Marci's life; more so than he probably knew at the time. The one thing that gave Marci hope and relief during this time was the ability to start a Hope Fund through the ARCHway Institute in Blake's name.
Every single dollar that is collected through ARCHway has the potential to create a huge ripple-effect to help more and more people. It's for this reason, that Marci created a HOPE Fund of her own, before she passed away.
It was her intent to fundraise towards closing the gaps in care between men's and women's services. She wanted everyone to have an equal chance at recovery.
Marci said, "My personal mission is to help as many people as possible and to have something in my name that would further that…it would be incredible."