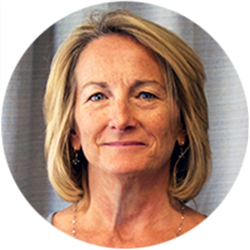 Lisa Callahan, Ph.D., is a Senior Research Associate at Policy Research Associates, Inc. where she is involved in research, technical assistance, and training.
She received her PhD from The Ohio State University in 1983 and completed an NIMH Post-Doctoral program at the University of Wisconsin-Madison's Medical School. She is Principal Investigator for an NIJ-funded study on the connection between juvenile justice, child welfare, and adult outcomes. Dr. Callahan was Project Director on two recently completed NIJ studies—an evaluation of two specialty juvenile dockets including a co-occurring court and a mental health court, and a study on how youth drunk drivers are processed in US courts. She was Project Director on the MacArthur Mental Health Court Studies which was a multi-site, prospective evaluation of four adult mental health courts.
Further, Dr. Callahan is involved in research on justice-involved Veterans including managing the National Evaluation of the Veteran Justice Programs for the Veterans Administration and an evaluation of the Veterans Treatment Review Calendar Pilot Program in San Diego.
Dr. Callahan has extensively published on topics such as juvenile mental health courts, adult mental health courts, and other related topics. She is the task lead for SAMHSA's GAINS Center's technical assistance for 17 Behavioral Health Treatment Court Collaborative grants and had the same responsibility for the first cohort of 11 grants that just concluded.
In addition, she was part of the PRA team that conducted a study to select and evaluate the trauma measures used in the Queens NY Treatment Courts. Dr. Callahan has considerable experience providing trauma training and workshops for justice professionals, including treatment court staff and judges. She first started working at PRA when it was founded in 1988 to 1990, directing the NIMH insanity defense study and receiving a NIMH FIRST award to evaluate conditional release in four sites. Dr. Callahan is Professor Emerita from The Sage Colleges where for 18 years she taught courses in juvenile and criminal justice, mental health, and research methods and established the MS in Forensic Mental Health Program, one of the first in the country. She returned to PRA in 2008.
Lisa Callahan is a Senior Research Associate at Policy Research Associates, Inc.
Visit the Request a Speaker page to ask Lisa to speak at your next event.