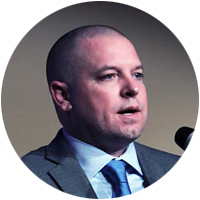 Mr. Stuckey, founder & visionary of ARCHway Institute, where he enjoyed managing fundraising and operations of ARCHway, the day-to-day matters, including meeting with families in need, building relationships with resources to assist families in locating rehabilitation facilities, and meeting with sponsors and donors for funds.
John also is employed by Recovery House and manages nine sober living house, and has previously managed hotels, restaurants and country clubs, at times managing up to fifty staff members.
John Stuckey is one of ARCHway's Speakers.

John Stuckey is a Peer Therapist at ARCA Midwest, manager of the recovery house Sober Living, and is in recovery
Visit the Request a Speaker page to ask John to speak at your next event.