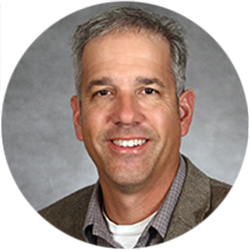 Jim Wallis, B.S., M.A. is the Corporate Director of Business Development and Public Affairs at Chestnut Health Systems,  www.chestnut.org in the State of Illinois, since October of 2016.
With over 28 years in behavioral health in Missouri, Jim began his career in 1989 as a Deputy Juvenile Officer, working with at-risk adolescents in Pike, Lincoln and St. Charles Counties. He further was employed with the Missouri Division of Youth Services as a Service Coordinator and Facility Manager.
From 2004 – 2016, Jim worked at a large not-for-profit behavioral health organization in the Midwest US in several clinical and development administrative executive roles.
Education includes: B.S. in Criminology and Criminal Justice from the University of Missouri – St. Louis (1992), and M.A. in Professional Counseling from Lindenwood University (2002.)
As an adjunct faculty member at the University of Missouri St. Louis, Jim teaches a master's level "Family Policy and Advocacy" class at the School of Social Work. He also serves on the Board of the Missouri Juvenile Justice Association, Community Council of St. Charles County, and Arise Equine Therapy.
Jim resides in Troy, Missouri with his wife Julie and 5 children.