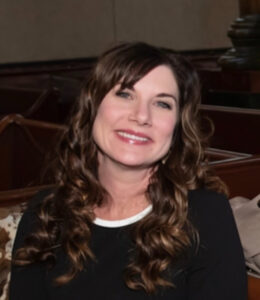 Farrah joins ARCHway with a Bachelor of Science in Interior Architecture and Design from Missouri State University. She brings senior level project management, sales and marketing experience. After owning her own business in commercial interiors for 13 years, she switched gears to focus on raising her daughter. She is grateful for that opportunity and the opportunity to support those in and seeking recovery from substance use disorders.
Farrah currently serves as a Board Member of Addiction Is Real, a local 501(c)3. Tragically, addiction is on both sides of her family and has been for many generations; she's breaking that cycle for her family. Farrah's goal is to share her experience, strength and hope with families, caregivers and educators in hopes of preventing alcohol and drug use in future generations.
Farrah was drawn to ARCHway's mission because it aligns with her passion of helping others. Through lived experience, Farrah is more determined than ever to stop the silence, change the stigma and support individuals and their families on a pathway to long-term recovery.. She strives to bring hope to those who still suffer by sharing that through recovery, a happy, joyous and free life is possible.
Farrah Currently lives in Saint Louis, MO with husband Erik, daughter Scarlett, schnauzer Luna, and mini rex Salom.