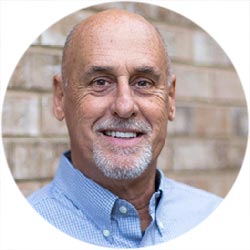 Brian Hevesy, B.S. ME, currently resides in Dallas, GA, after spending 20 of the prior 25 years in Avon Lake, OH. He retired from Energizer Holdings Inc. in 2013 after over 38 years of working for the company in various engineering and management capacities. He has extensive international travel experience, and lived in Singapore for 5+ years. He ended his career at Energizer as Senior General Manager of Global Manufacturing. Since his retirement, he has engaged as a operations consultant for two companies.
After a very serious illness in 2005, Brian refocused some of his commitment and energy from his work back into his family and friends, and began volunteering and fundraising for various organizations – The Leukemia and Lymphoma Society, The Cowden Foundation and The 24 Foundation. He has personally raised, in total, over $85,000 participating in various fundraising events for these organizations. In addition, he served on the board of The Cowden Foundation for two years. Brian has been a volunteer, participant and/or donor for the ARCHway Institute since it's inception.
Brian and his wife Debbie have been married 42 years, have 3 married sons, and 3 granddaughters.