Swing into Action Against Addiction!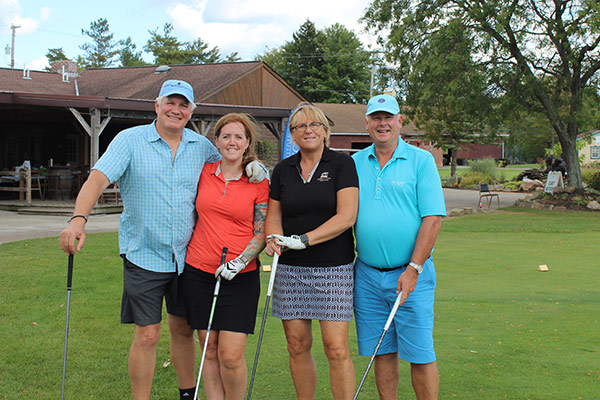 Golf Scramble
Single Golf Ticket $100
Team of Four $400
Includes:
18 Holes of Golf with Cart
Hot Dog Lunch – Steak Dinner
Silent Auction
Gifts & Awards after Play
 Dinner Tickets (without golf) $35
Add our special Mulligan Package for $25 to your order:
This event will comply with COVID-19 social distancing practices. The Mulligan Package is one way we can avoid check-in lines on Sept 9th.
1 Sleeve of golf balls
1 Mulligan on both the Front & Back 9
1 Entry into the December 4th ARCHway Helicopter Golf Ball Drop
6 50/50 Tickets ($5 value)

Featured Speaker, Emily Jung, ARCHway CEO/COO, Certified Peer Specialist, member of the Executive Team for MO-PROS, author.
BUY NOW EVENT – Starting Soon!
Opens 6 AM on Thursday September 2nd
This event is open to the public. Here is a sneak preview of the items available!
Contact Jan by email to purchase an item. Sales are FIRST COME, FIRST SERVE!
We will email you back as fast as we can if your item is sold or if you get it.
If you purchase an item, we will work with you on payment & delivery. You will cover the shipping cost if the item must be shipped.
Most items can be picked up at Hemlock Springs Golf Club on September 9th.
Event Schedule
Event will take place at:
Hemlock Springs Golf Club
4654 Cork Cold Springs Road
Geneva, Ohio 44041
11:30 am  Check In & Lunch
12:15 pm  Shot-Gun Start (Scramble Format)
5:30 pm    Estimated Dinner
You can register or sponsor online and mail your payment!
Make Checks Payable to the ARCHway Institute and mail to:
The ARCHway Institute
c/o Dan Stuckey
PO Box 109
Rock Creek, Ohio 44084
Donation Information:
Tee Sponsorships are 100% Tax Deductible.  No goods or services are provided in exchange for Tee Sponsorship donations.
Golf & Dinner:  ARCHway estimates the Donor receives goods and services valued at $50 in exchange for a $100 donation.
Dinner Only:  ARCHway estimates the Donor receives goods and services valued at $25 in exchange for a $35 donation.
Mulligan Package: ARCHway estimates the Donor receives goods and services valued at 100% of the fee, no donation amount.
The amount of your contribution deductible for federal income tax purposes is limited to the excess of your contribution over the value of goods or services provided to you by ARCHway.  Please retain a copy of the email receipt you receive when you have made your purchase online or the flyer entry form and a copy of your payment as your receipt if you register by mail.

We Thank Our Wonderful Tee Box Sponsors!
If you would like to be a Tee Box sponsor, there's still time! Sign up here.
*By signing up via this form, you will be subscribed to the ARCHway National Newsletter that is emailed approximately once a month. You can opt-out at any point. Thank you.